Are you picking up some of the great tips to choosing better men? That is, are you learning How to Fix Your Man Picker?
I can't believe we've already done 4 weeks on this topic and there's more. 
We talked about your heart and the importance of having it be open. 
👉If you've had your heart crushed…
👉If you feel like it's scary to open up your heart…
👉If you find connection with men difficult…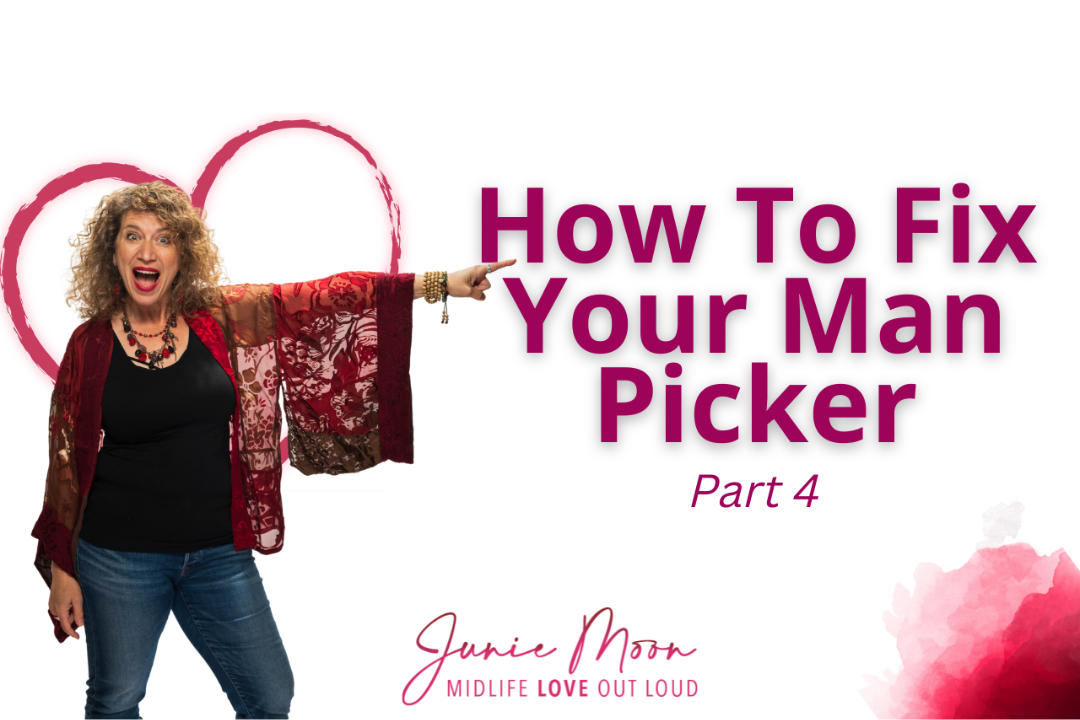 Watch Part 4 of How to Fix Your Man Picker here
…this episode will be eye-opening when it comes to updating your man picker. 
Let's get that man picker in better shape so you can choose differently and find your soulmate. 
Much love to you!
Junie