It all starts with a conversation.
IT ALL STARTS WITH A CONVERSATION

Have questions? Would love to hear from you.
What kind of programs do you offer?
There are multiple options including one-day deep dive virtual retreats, private one-to-one coaching, a Do-It-Yourself video series and a year-long program called Midlife Love Mastery. We can also create a custom package to meet your individual needs. Apply for a Love Breakthrough Session with Junie, to see what the best fit is for you.
When can I schedule a private session?
Junie typically sees her private clients Tuesdays-Thursdays between 11am and 7pm ET and on the first 3 Saturdays of each month between 11am and 5pm ET.

What exactly can I expect from a Love Breakthrough Session?
In this complimentary 30-minute session with Junie, you'll get clear on why you're struggling and what's stopping you from experiencing the love and life you desire. You'll get her support and be given a mini-plan with next steps. If it's a good fit to do more work together, you can also learn about her coaching programs and get your questions answered. 
How soon will I meet my soulmate? What can I expect?
Everyone is on their own personal journey. Many of Junie's clients meet their one within months of choosing to work with her. Others need more time to empty out the past and heal, learn the dating ropes, and then let the universe provide. You can get into a relationship quickly, but if you want the real deal, then this work will prepare you for the best ever Next Level Love you desire. 
I  am so grateful to be able to say that I am living the life that I want. I began working with Junie in order to address some career goals. Instead we focused on some deeper core issues that were necessary before career growth could follow. I became able to truly love and accept myself. From this foundation, everything else has flowed so much more naturally and easily. This work created a transformation for me that enabled me to then get clear about my goals and to achieve them. It's a year and a half later now and I have a solid foundation of truly loving and accepting myself and it affects all areas of my life – my ability to act the way I wish to in relationships, my ability to authentically connect with people in a fulfilling way, as well as my clarity in goals and achievement of goals.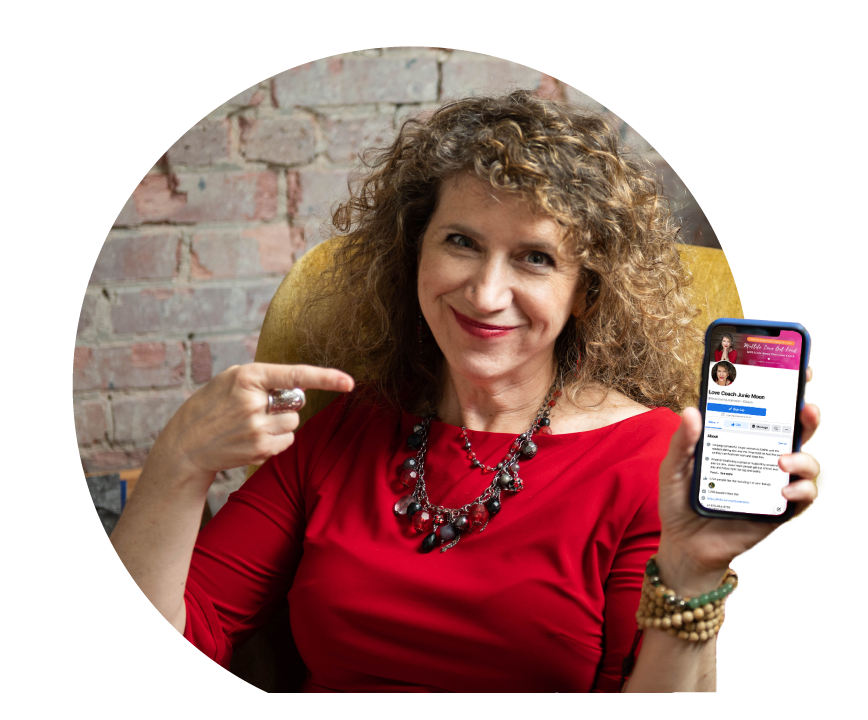 Are You 40+, Single and Longing for Love?
Join the Find Fabulous Love After 40 Facebook Group with Junie Moon Your Love Coach. This group is designed to give you both support and new tools to helping you call in NEXT LEVEL LOVE! You'll feel like an exhilarated discoverer of your deepest truth and hidden possibilities.