building the life you desire
ANY LIFE YOU DREAM POSSIBLE
Take your love life to the next level…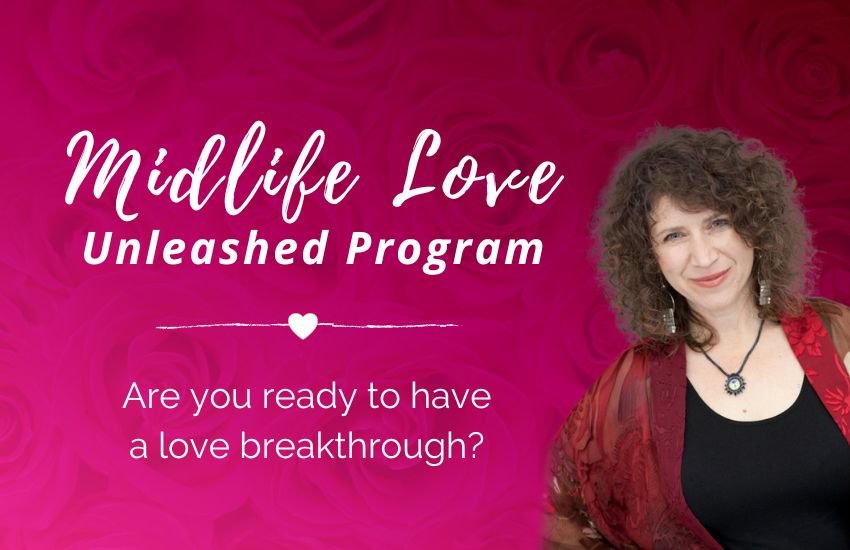 Midlife Love Unleashed Program
You've come such a long way. You're an accomplished woman who's lived a full life. You have given so much to so many – your family, your kids, your career. NOW IT'S YOUR TIME to design your next life chapter on your terms. You deserve to wake up each day delighted for the day that awaits you.
Midlife Love Unleashed is an intimate 12-month immersion for women ready for more love, deeper connections and the freedom to be who they are without apology. This program is designed to help you find your inner soulmate so you can call in Next Level Love.

Retreat for Midlife Women 2023
November 6-8th, 2023 | Sedonya Conscious Living Center
Are you ready to embark on a soul-stirring, heart-opening adventure of healing, empowerment, and joyful connection?
During This 3-Day Transformational Retreat You'll:
Own your worth without apology
Learn to NOT settle for anything less than what truly sparks your joy, both in your personal and romantic pursuits
Face and transform the negative beliefs that sabotage you so you have a thrilling second half
Join me, Junie Moon, among the magical red rocks of Sedona to stoke your Inner Queen Flame so that you can claim this precious stage of life being fully you and loving it!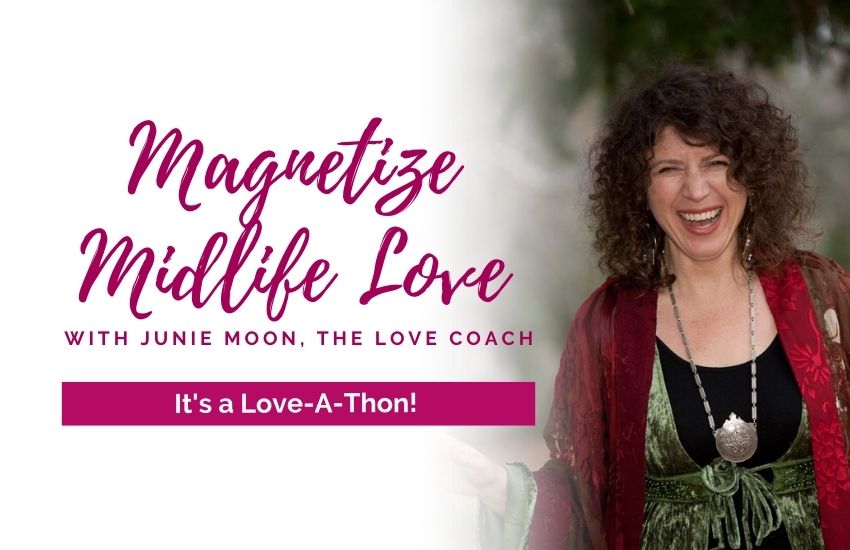 Love-A-Thon
7-Day Virtual Training for women to breakthrough fear and call in Next Level Love.
Are you ready to have a healthy, conscious & loving relationship and show up confidently & authentically as you begin to date again? It's time to trust your instincts & acknowledge the fear that is holding you back and learn to rebuild trust in yourself and follow your gut instincts. Understand the 4 love archetypes that create successful relationships to attract the divine right partner you desire and deserve into your life.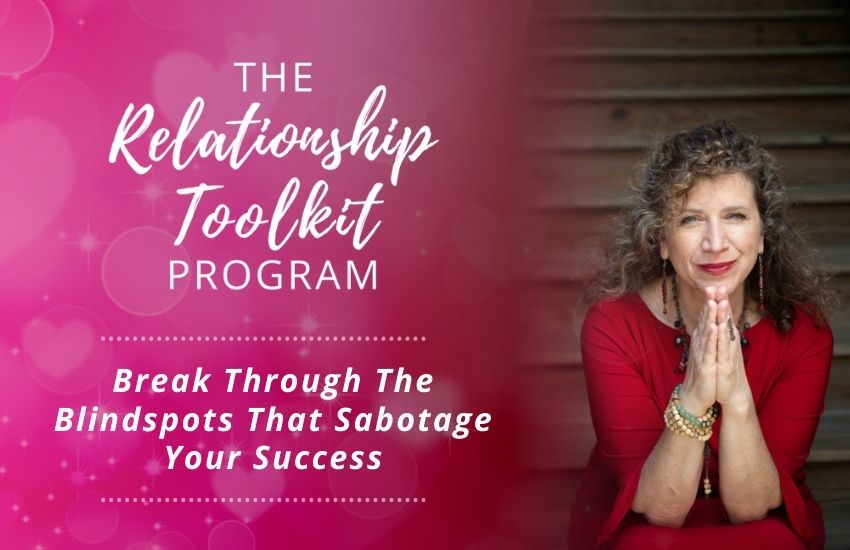 Relationship Toolkit

Break through the blindspots that sabotage your success.
Do you have a blindspot that has you repeating painful relationship patterns? Wherever you're stuck when it comes to having success in love, you will discover why and what to do about it in this powerful training.
Discover Your Love Blocks So Finding Love Is Easy!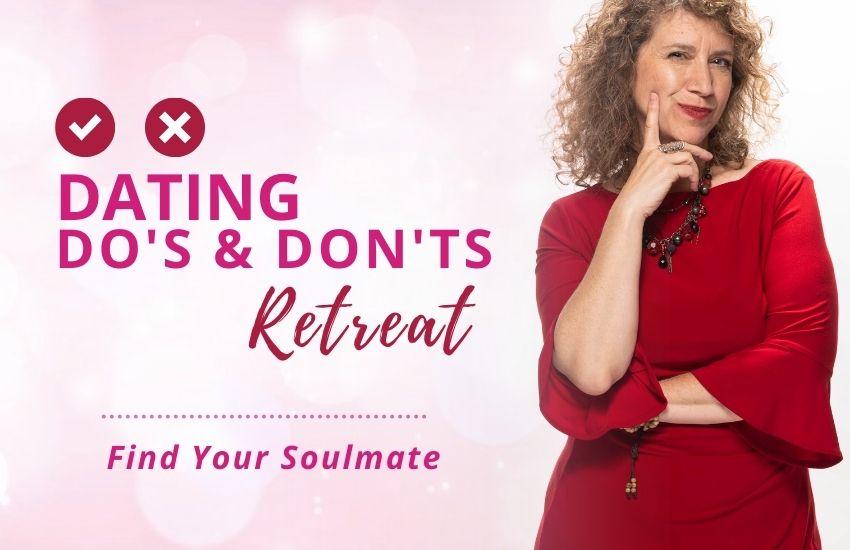 Dating Do's & Don'ts Retreat

Finding a quality man can be challenging. In fact it can feel exhausting. Let's save you time and get you moving in the right direction so you don't end up throwing in the towel before you find your soulmate. 
If you've been spinning your wheels and thinking that this dating thang just ain't working, you don't want to miss this informative and fun day.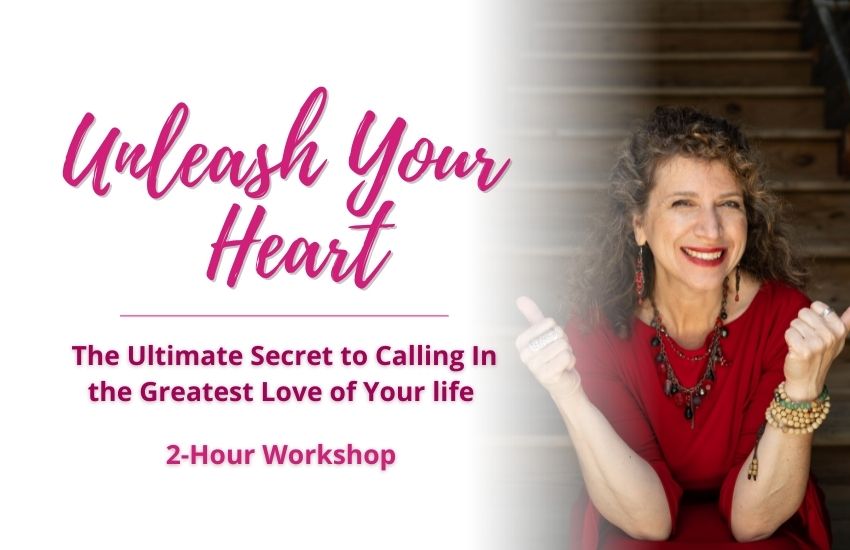 Unleash Your Heart Workshop
The ultimate secret to calling in your greatest love. Tap into your full, radiant heart and KNOW you're worthy of a great love.
Learn how to attract deep, soulful love with ease (no more self-sabotage!) Blast through painful limiting beliefs that keep you stuck in unhealthy dating & relationship patterns.
My dream of magnificent Love is real thanks to you, Junie Moon, and it feels like my prayers have been answered. You instantly knew me and the Shadow that followed me around making it hard for me to attract the right man. Finding love at 61 meant breaking down the walls around my heart and loving myself first. Thank you, Junie Moon
After diving deep & delving into the shadow work that Junie so amazingly facilitates, I am truly loving myself & now taking good care of myself. I have begun to lose weight, my self confidence is growing day by day & I am making better decisions in my life. I believe that by getting to know my core values I will meet my partner at the right time.
Junie is sensitive, caring & so supportive. She really listens & because she has walked the path, she knows how to guide you to a place of love. A true beacon of light in the darkness.