LIVE POWERFULLY, LOVE DEEPLY

For Living powerfully & loving deeply

Midlife Love Out Loud Podcast
Midlife Love Out Loud supports single women to have a magnificent second act in their love life. Offering powerful, uplifting conversations with top relationship coaches, healers, dating experts, spiritual mentors and sacred sexuality leaders, women get to claim this precious life stage in authentic, delicious ways.  There are reasons love seems so elusive and difficult. This podcast will give you the love map necessary to call in Next Level Love.

Top 5 Most Downloaded Episodes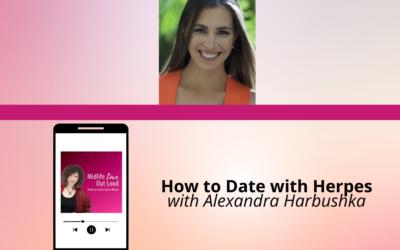 Let's dive into the prevalent stigma surrounding STDs and specifically Herpes, exploring the challenges of dating openly and honestly while living with this condition. It's a topic that many shy away from, but we'll address it head-on. It's common to feel like your...
read more
Interested in having Junie as a guest on your podcast?
Let's connect! Fill out a request form and we will get back to you.