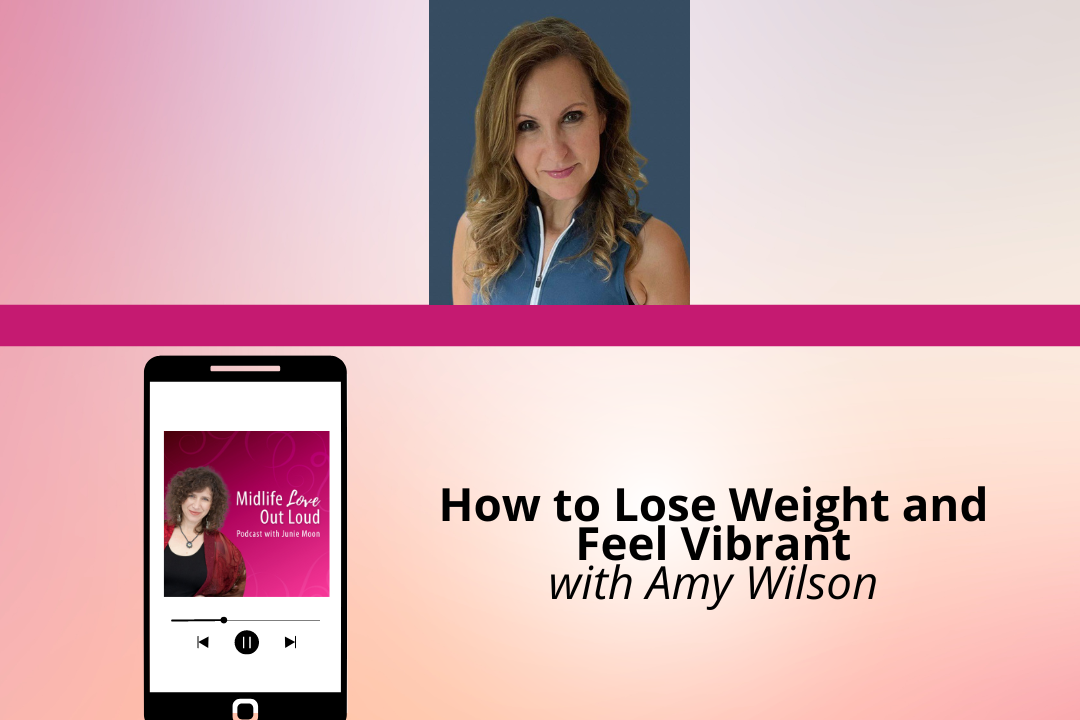 Calling all Menopause Warriors!
This week on Midlife Love Out Loud we dive deep into the world of healthy eating and weight loss during your second half of life.
Say goodbye to dieting myths and hello to practical tips on how to nourish your body in your new, older, beautiful self.  Amy Wilson, our expert guest, will guide you through fueling your body with the right foods, maintaining a healthy weight, and taking proactive control of your well-being for a vibrant future.
Uncover the secrets to feeling empowered, healthy, and thriving, so you can steer clear of nursing homes and live your absolute best life. Let's tackle menopause head-on together!
Amy Wilson is a Board Certified Geriatric Pharmacist, a certified fitness professional, and a certified nutrition coach who is disrupting the diet industry and helping her clients take their health back.
Amy's mission is to empower and equip her clients to take charge of their health and find balance in their lives. With over 30 years of experience, Amy specializes in developing individualized health plans that navigate through her client's individual barriers, allowing them to be successful in their efforts.
Grab your 30 min free consult here: http://www.callwithamy.live Get a free set of resistance bands if you sign up as client!
Grab your "Quick & Easy Tips to Lose Belly Fat" here:  http://www.amykwilson.com/podcast 
Find her on Instagram here: https://www.instagram.com/thenutritioncoachpharmacist/ 
And on Facebook here: ttps://www.facebook.com/amywilsonfitness
Take the "Discover Your Love Avatar" QUIZ!  You'll learn about your super power, the love blocks that hold you back and how relationship ready you are. Go to: https://midlifeloveoutloud.com/lovequiz/
If you'd like some one-to-one coaching with Junie, apply for a complimentary 30-minute Love Breakthrough Session here: https://calendly.com/juniemoon/lbtsession today so she can support you on your love path.
And don't forget to subscribe to Midlife Love Out Loud so that you don't miss a single episode. While you're at it, won't you take a moment to write a short review and rate our show? It would be greatly appreciated!
To learn more about our previous guests, listen to past episodes, and get to know your host, go to https://midlifeloveoutloud.com/  and don't forget to join the FIND FABULOUS LOVE AFTER 40 group on Facebook here: https://www.facebook.com/groups/findfabloveafter40