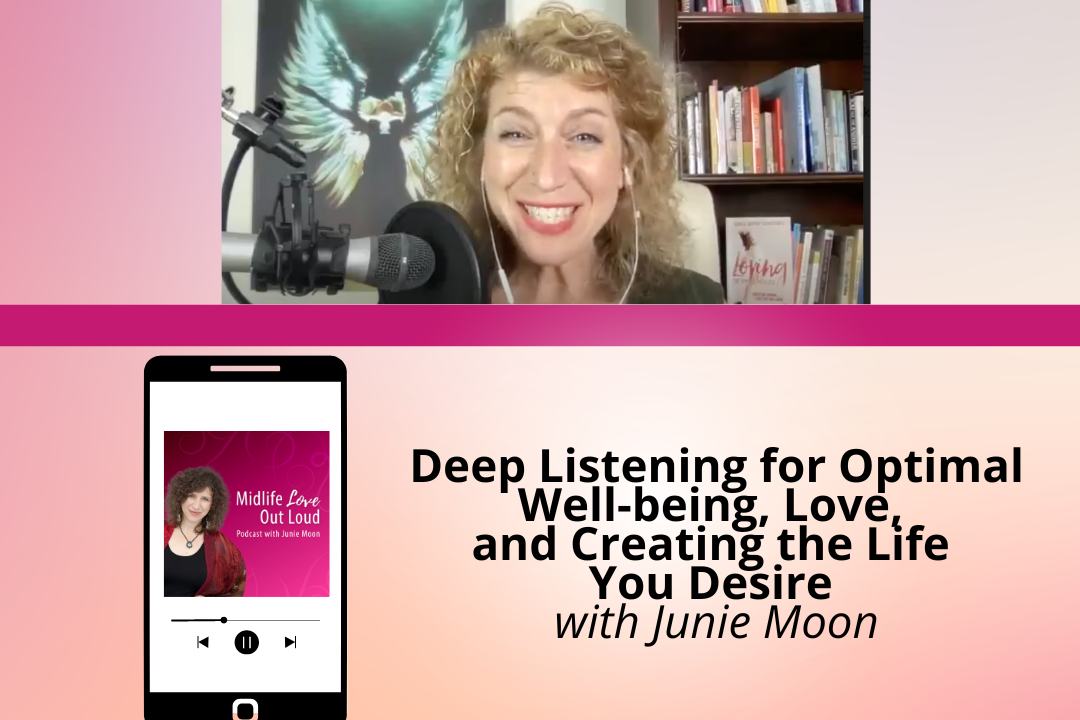 Are you taking time to reflect on how you are "being" in your life or are you a "doing" machine?
We are constantly bombarded by the "shoulds" in life and what self care looks like. This leads to lots of doing and not a lot of being.
You should be exercising. You should be eating well. Yada yada.
In this episode I delve into the power of truly tuning in to yourself and building the muscle of deep listening. When you build this most important muscle of slowing down and going within, it will help you honor your needs, nurture your well-being, and help you navigate life's challenges with grace and authenticity. This is REAL self care.
It also helps you with all your relationships. If you want meaningful, loving connections, it's uber important to cultivate the art of deep listening. It's an essential self-care practice to know YOURSELF. That will then lead you toward healthy in-to-me-you-see.
It's time to release the habit of pushing yourself relentlessly and ignoring what's happening within.  Instead, develop the skill of slowing down,  listening to your inner voice and allowing it to guide you in how you want to be in your life and with others.
Junie Moon, CEO of Midlife Love Out Loud, a Global Love Mentor, Best-selling Author, Women's Empowerment Leader, and Certified Shadow Work Coach, has supported thousands of women over the past 30 years to claim what is their birthright: the freedom to be and love themselves without apology. When women experience this freedom to love themselves without apology, they attract life-long Next Level Love and experience an extraordinary second half of life.
Take the "Discover Your Love Avatar" QUIZ!  You'll learn about your super power, the love blocks that hold you back and how relationship ready you are. Go to: https://midlifeloveoutloud.com/quiz/
If you'd like some one-to-one coaching with Junie, apply for a complimentary 30-minute Love Breakthrough Session here: https://calendly.com/juniemoon/lbtsession today so she can support you on your love path.
And don't forget to subscribe to Midlife Love Out Loud so that you don't miss a single episode. While you're at it, won't you take a moment to write a short review and rate our show? It would be greatly appreciated!
To learn more about our previous guests, listen to past episodes, and get to know your host, go to https://midlifeloveoutloud.com/  and don't forget to join the FIND FABULOUS LOVE AFTER 40 group on Facebook here: https://www.facebook.com/groups/findfabloveafter40