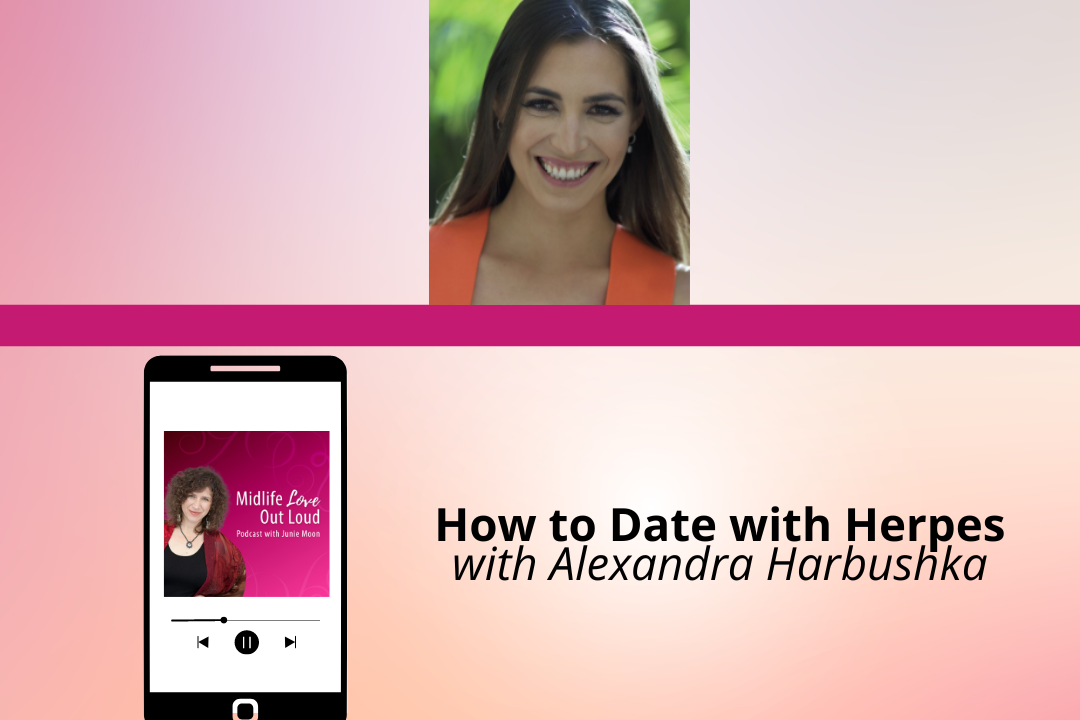 Let's dive into the prevalent stigma surrounding STDs and specifically Herpes, exploring the challenges of dating openly and honestly while living with this condition. It's a topic that many shy away from, but we'll address it head-on.
It's common to feel like your world has collapsed, experiencing a whirlwind of emotions that shake your self-esteem and make you question your own value.
Our special guest, Alexandra Harbushka, bravely shares her personal story of being diagnosed with Herpes. She'll reveal how she managed to transform her own narrative and life, channeling her experiences to support others going through a similar STD diagnosis.
Join us for a heartfelt conversation in this podcast episode where we tackle the emotional journey of receiving a lifelong STD like Herpes. Get ready for an authentic and open discussion that will shed light on the realities of living with Herpes and provide valuable insights on reclaiming your self-worth and finding love amidst the challenges. Don't miss this candid episode filled with empathy, understanding, and hope.
Alexandra Harbushka's life was sent into upheaval when she received a call from her doctor diagnosing her with herpes. Shaking, feeling like her life – her goals, happiness, and desires – had all just gone up in smoke, she was left scared shitless and with a new mission, to share her story with people just like her and to let them know that their feelings are normal, natural, and that they are not victims. With that mission in mind, she founded Life With Herpes, an online community consisting of a podcast, a website, Youtube channel, wellness products to support the skin condition and an online community that provides support, all dedicated to shattering the stigma of living with herpes. Before founding Life With Herpes and becoming a mother to her son Clinton and a wife to her husband Bill, Alexandra worked in corporate America with roles ranging from Ralph Lauren to selling new home construction to being a mortgage loan officer. Her education includes a bachelor degree from the University of Arizona (Bear Down to my fellow Wildcats!), a postgraduate certificate in Ministry, and is currently working on a masters in Theology. She is also an ordained minister and provides ministry counseling.
Grab her ebook here: outbreakremedies.com
Take the "Discover Your Love Avatar" QUIZ!  You'll learn about your super power, the love blocks that hold you back and how relationship ready you are. Go to: http://midilifeloveoutloud.com/lovequiz
If you'd like some one-to-one coaching with Junie, apply for a complimentary 30-minute Love Breakthrough Session here: https://calendly.com/juniemoon/lbtsession today so she can support you on your love path.
And don't forget to subscribe to Midlife Love Out Loud so that you don't miss a single episode. While you're at it, won't you take a moment to write a short review and rate our show? It would be greatly appreciated!
To learn more about our previous guests, listen to past episodes, and get to know your host, go to https://midlifeloveoutloud.com/  and don't forget to join the FIND FABULOUS LOVE AFTER 40 group on Facebook here: https://www.facebook.com/groups/findfabloveafter40