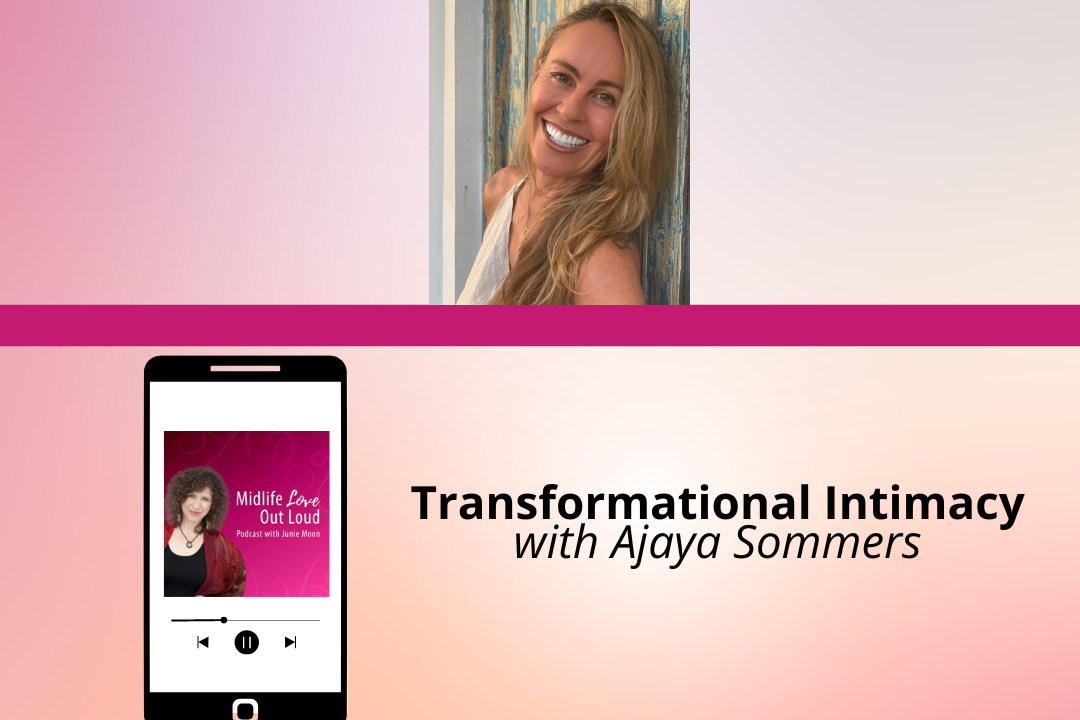 This episode explores the connection between coherence, embodiment, and finding one's true self. Ajaya highlights the importance of establishing a strong connection with oneself, which is key to building deep and meaningful relationships with others and finding your one.
To help listeners cultivate a stronger sense of self-awareness and embodiment, the speaker suggests a practical exercise that encourages individuals to embrace their humanity and fully inhabit their bodies. By doing so, we can tap into our full potential and nurture a more fulfilling and authentic relationship with ourselves.
Ultimately, the episode argues that love, relationships, and intimacy all stem from our ability to connect with ourselves first and foremost. By tuning in to this transformative discussion, listeners can learn how to relax and open up to new possibilities for personal growth and connection
Ajaya Sommers, RCST is a gifted teacher, author, public speaker and creative catalyst in the field of psycho-spiritual somatic integration. For the last 27 years, she has been instrumental in facilitating conscious evolution in thousands of people's lives. She designs and facilitates training programs for professionals, leads retreats, and offers both live and on-line group platforms for organizations that are ecologically regenerative, socially just and spiritually connected. All of her programs are grounded in science, expanded through devotional practice and made real through direct experience.
Ajaya is the founder of a unique somatic discovery process called, Core Embodiment — an integrated system of embodiment practices, principles and perceptual orientations to awaken and align with the power of your human potential. She is a certified Biodynamic Craniosacral Integration Teacher, a NARM practitioner (Neuro-affective-relational model -which addresses developmental trauma) as well as an Authorized Continuum Teacher.
For more information about Ajaya Sommers go to: https://ajayasommers.com
For her FREE Flow-based Leadership Checklist gift go to: https://flowbasedleadership.pages.ontraport.net/opt-in?fbclid=IwAR3VI5yN5XZ6x9-WRUl32caKKP2ptSjj-T28KxQqJy8dUNT5z2ZegTXRyOk
Want to stop going on sucky dates? Grab your MIDLIFE LOVE GUIDE TO SUCCESSFUL DATING HERE: http://midlifeloveoutloud.com/loveguide and learn how you can call in Mr. Right, right now!
If you'd like some one-to-one coaching with Junie, apply for a complimentary 30-minute Love Breakthrough Session here: https://calendly.com/juniemoon/lbtsession today so she can support you on your love path.
And don't forget to subscribe to Midlife Love Out Loud so that you don't miss a single episode. While you're at it, won't you take a moment to write a short review and rate our show? It would be greatly appreciated!
To learn more about our previous guests, listen to past episodes, and get to know your host, go to https://midlifeloveoutloud.com/  and don't forget to join the FIND FABULOUS LOVE AFTER 40 group on Facebook here: https://www.facebook.com/groups/findfabloveafter40