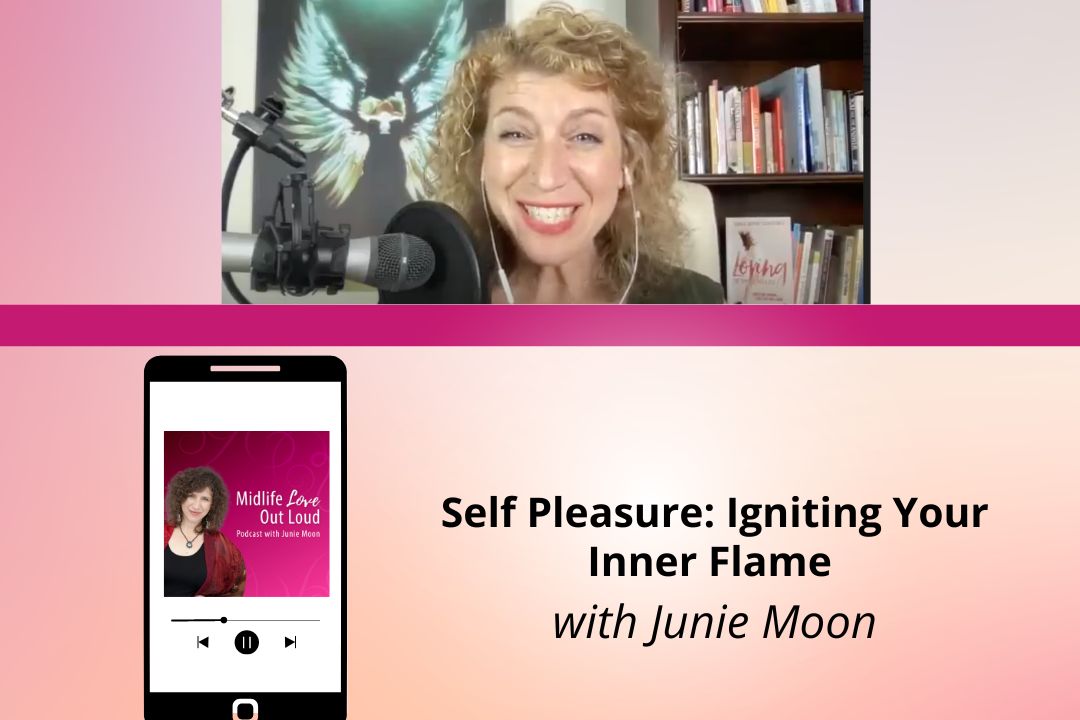 In this episode, we delve into the topic of female self-pleasure during midlife. It's a subject that many of us may feel uncomfortable discussing, but it's a natural and integral part of our sexuality that deserves recognition.
Are you neglecting your own sexual needs and desires, prioritizing sleep or Netflix instead? It's easy to fall into this pattern, but it can have long-term consequences on our libido and connection with ourselves.
By nurturing our sexual fire through solo pleasure, we become more in tune with our bodies and open to exploring with partners. Join us for an honest conversation as Junie shares the importance of keeping our inner flame burning.
Junie Moon, CEO of Midlife Love Out Loud, a Global Love Mentor, Best-selling Author, Women's Empowerment Leader, and Certified Shadow Work Coach, has supported thousands of women over the past 30 years to claim what is their birthright: the freedom to be and love themselves without apology. When women experience this freedom to love themselves without apology, they attract life-long Next Level Love and experience an extraordinary second half of life.
Remember to "LIKE" AND "SUBSCRIBE" to the channel so that you don't miss a single Love Life Changing episode. While you're at it, do you have any questions or comments? We read it all so feel free to leave a comment below. We love hearing about your biggest takeaways!
What's your Love Avatar? Take the 2 minute quiz: https://midlifeloveoutloud.com/quiz/
Want to stop going on sucky dates? Grab your MIDLIFE LOVE GUIDE TO SUCCESSFUL DATING HERE: http://midlifeloveoutloud.com/loveguide and learn how you can call in Mr. Right, right now!
If you'd like some one-to-one coaching with Junie, apply for a complimentary 30-minute Love Breakthrough Session here: https://calendly.com/juniemoon/lbtsession today so she can support you on your love path.
And don't forget to subscribe to Midlife Love Out Loud so that you don't miss a single episode. While you're at it, won't you take a moment to write a short review and rate our show? It would be greatly appreciated!
To learn more about our previous guests, listen to past episodes, and get to know your host, go to https://midlifeloveoutloud.com/  and don't forget to join the FIND FABULOUS LOVE AFTER 40 group on Facebook here: https://www.facebook.com/groups/findfabloveafter40