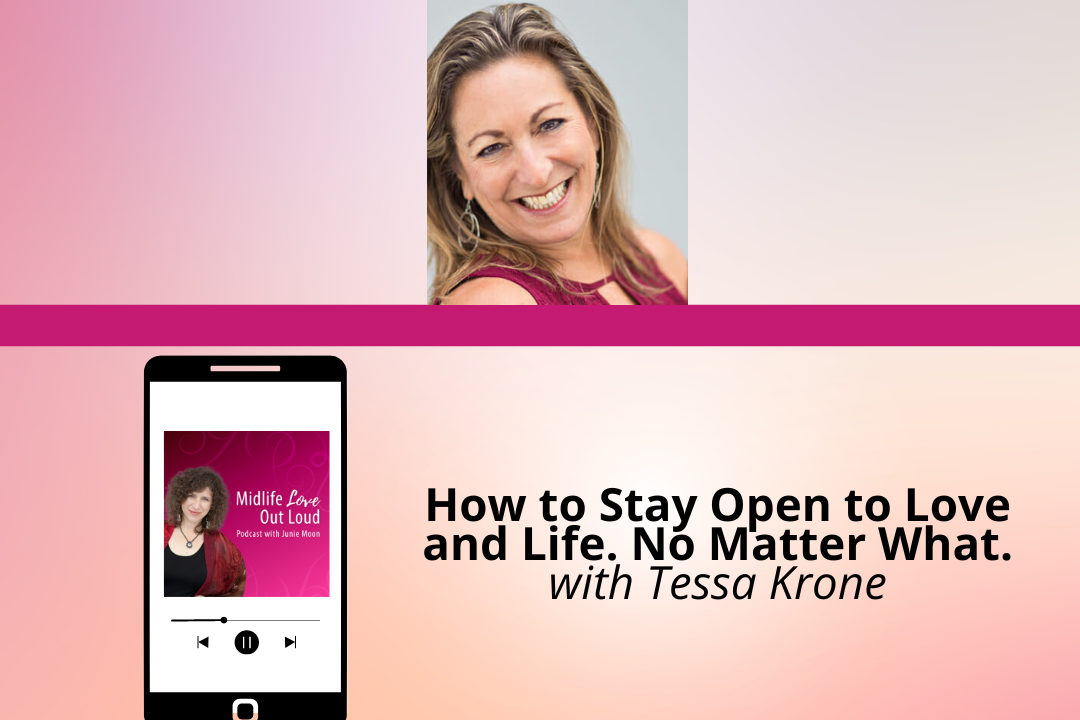 What is the difference between an Empty Nester and Open Nester? This is an easy one. It's the energy behind the words. Empty tends to have negative meanings connected to sadness and maybe even grief. Open Nester means to Open to the areas between black, white in all areas in your life.
It's about looking at life in new ways. And there are so many possibilities to adventure, newness, and even sadness or grief when we are open to life.
Tessa Krone is the engine behind and the face of The Open Nesters.
Tessa holds an MA in Consciousness Studies and is a speaker, coach, program and journey facilitator & leader, author and, of course, Podcaster.
Her offerings are based in her mission to help people open to their most self-expressed, loving selves. Tessa's specialties include embodiment from all the senses and elements of our inner and outer lives, ranging from mindfulness, dance, play, and sensory exploration in nature. If she had one superpower, it would be to help people, especially as they age, to live more open hearted lives
Check out Tessa and Subscribe here: 
https://theopennesters.com/the-open-nesters-newsletter/
Join the Love-A-Thon! Magnetize Midlife Love 7-Day Training FREE all access pass here:
https://midlifeloveoutloud.com/loveathon
Want to stop going on sucky dates? Grab your MIDLIFE LOVE GUIDE TO SUCCESSFUL DATING HERE: http://midlifeloveoutloud.com/loveguide and learn how you can call in Mr. Right, right now!
If you'd like some one-to-one coaching with Junie, apply for a complimentary 30-minute Love Breakthrough Session here: https://calendly.com/juniemoon/lbtsession today so she can support you on your love path.
And don't forget to subscribe to Midlife Love Out Loud so that you don't miss a single episode. While you're at it, won't you take a moment to write a short review and rate our show? It would be greatly appreciated!
To learn more about our previous guests, listen to past episodes, and get to know your host, go to https://midlifeloveoutloud.com/  and don't forget to join the FIND FABULOUS LOVE AFTER 40 group on Facebook here: https://www.facebook.com/groups/findfabloveafter40