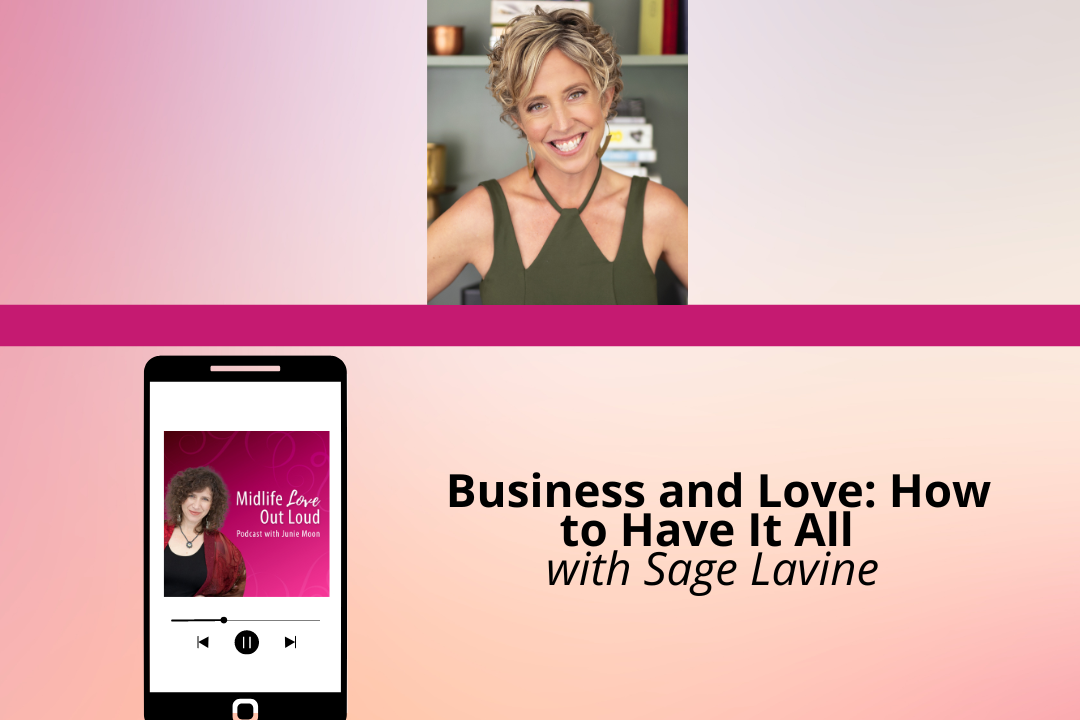 Have you ever met someone who just radiates positive energy? Meet Sage Lavine, founder and CEO of Women Rocking Business. Not only has she built a wildly successful business and manifested the man of her dreams, she's done it with such grace and warmth that it's impossible not to be inspired by her.
She is helping thousands of entrepreneurs and knows how to prioritize what matters most which has allowed her to call in Next Level Love!
Can you have both success in business and love? Listen to this inspirational episode to learn how you too can have it all!
Sage Lavine is the founder & CEO of Women Rocking Business, a training company reaching over 400,000 women entrepreneurs around the world, and the #1 best-selling Hay House author of Women Rocking Business.
As a notable women's empowerment speaker and coach, Sage has delivered business-building training across global platforms, including the TedX stage, major media networks like Inc Magazine, NPR, Fox, Microsoft Headquarters, Apple and inside her comprehensive programs that serve thousands of women entrepreneurs annually.
Sage believes in purpose-based business. She has fundraised over a million dollars for humanitarian projects, focusing on empowering girls and women in developing countries and promoting a healthy environment. She is also an active advocate for closing the gender pay gap.
Watch Sage's TedX talk: https://www.youtube.com/watch?v=gjfnKO2ihr8
Learn more about Sage's book: https://www.hayhouse.com/women-rocking-business-ebook
Read about Sage and Women Rocking Business: https://womenrockingbusiness.com/about/
Women Rocking Business: https://womenrockingbusiness.com
Want to stop going on sucky dates? Grab your MIDLIFE LOVE GUIDE TO SUCCESSFUL DATING HERE: http://midlifeloveoutloud.com/loveguide and learn how you can call in Mr. Right, right now!
If you'd like some one-to-one coaching with Junie, apply for a complimentary 30-minute Love Breakthrough Session here: https://calendly.com/juniemoon/lbtsession today so she can support you on your love path.
And don't forget to subscribe to Midlife Love Out Loud so that you don't miss a single episode. While you're at it, won't you take a moment to write a short review and rate our show? It would be greatly appreciated!
To learn more about our previous guests, listen to past episodes, and get to know your host, go to https://midlifeloveoutloud.com/  and don't forget to join the FIND FABULOUS LOVE AFTER 40 group on Facebook here: https://www.facebook.com/groups/findfabloveafter40