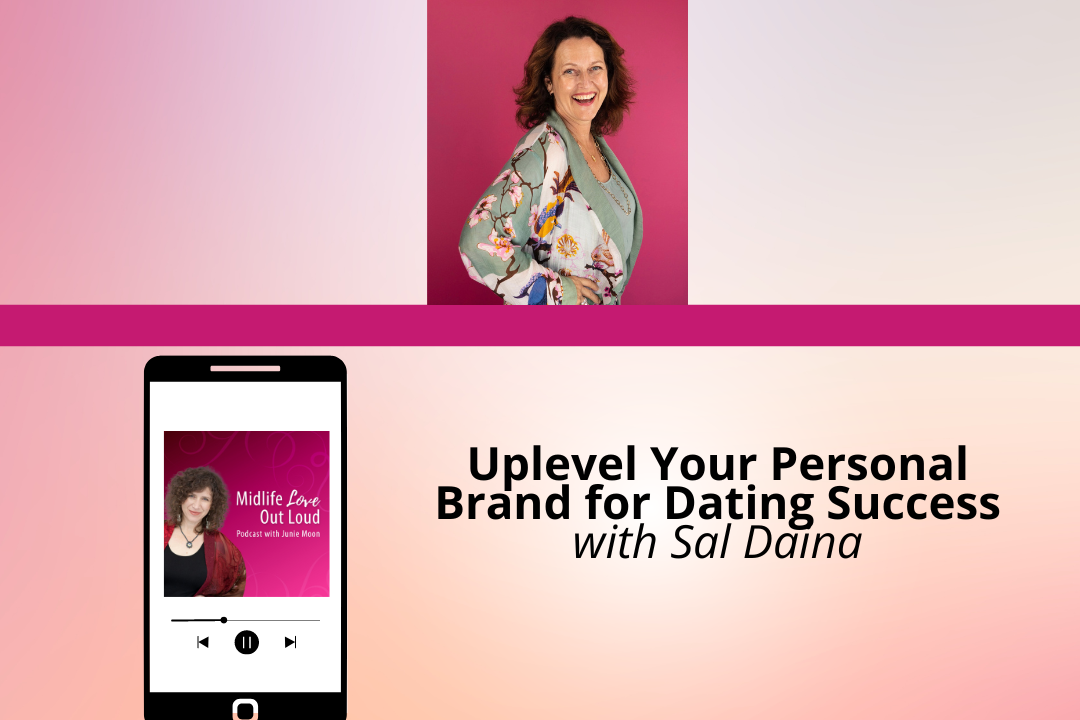 No matter how you feel about it, online dating is not going anywhere. So how do you put your most authentic self out there in a way that feels good and like who you truly are?
Visibility is not just about how you look in selfies and videos, it is about allowing your truest self to be seen.
Sal Daina is an award winning film and video producer, the CEO of GLO (Get Live Online), her online business that runs visibility and personal brand upleveling strategies and coaching programs.
With over 20 years experience, Sal has been helping her clients create perfect visual pitches and content, to create a presence harnessing the reach and power of video and filming techniques, so they can grow their income and influence online.
Sal has worked on films like The Matrix, I Robot, produced a short film that went to the Berlin International Film Festival, and produced content for brands including Louis Vuitton.
Sal now guides, coaches, and consults intuitively with her creativity and business acumen to help her clients expand their reach dramatically using video and media that sets them up to flourish in business, and life, enjoying the gifts of visibility with her magic touch for bringing shine online and ground- breaking results.
For more information about Sal Daina go to: http://www.get-live-online.com 
For the mood Board Masterclass go to: https://www.saldaina.com/moodboard-masterclass
For her FREE gift: 5-Secrets to Make Magnetic videos go to: https://www.saldaina.com/EBOOK-Magnetic-Videos 
https://www.facebook.com/groups/visibilityliveonline
Want to stop going on sucky dates? Grab your MIDLIFE LOVE GUIDE TO SUCCESSFUL DATING HERE: http://midlifeloveoutloud.com/loveguide and learn how you can call in Mr. Right, right now!
If you'd like some one-to-one coaching with Junie, grab your complimentary 30-minute Love Breakthrough Session here: https://calendly.com/juniemoon/lbtsession today so she can support you on your love path.
And don't forget to subscribe to Midlife Love Out Loud so that you don't miss a single episode. While you're at it, won't you take a moment to write a short review and rate our show? It would be greatly appreciated!
To learn more about our previous guests, listen to past episodes, and get to know your host, go to https://midlifeloveoutloud.com/  and don't forget to join the FIND FABULOUS LOVE AFTER 40 group on Facebook here: https://www.facebook.com/groups/findfabloveafter40