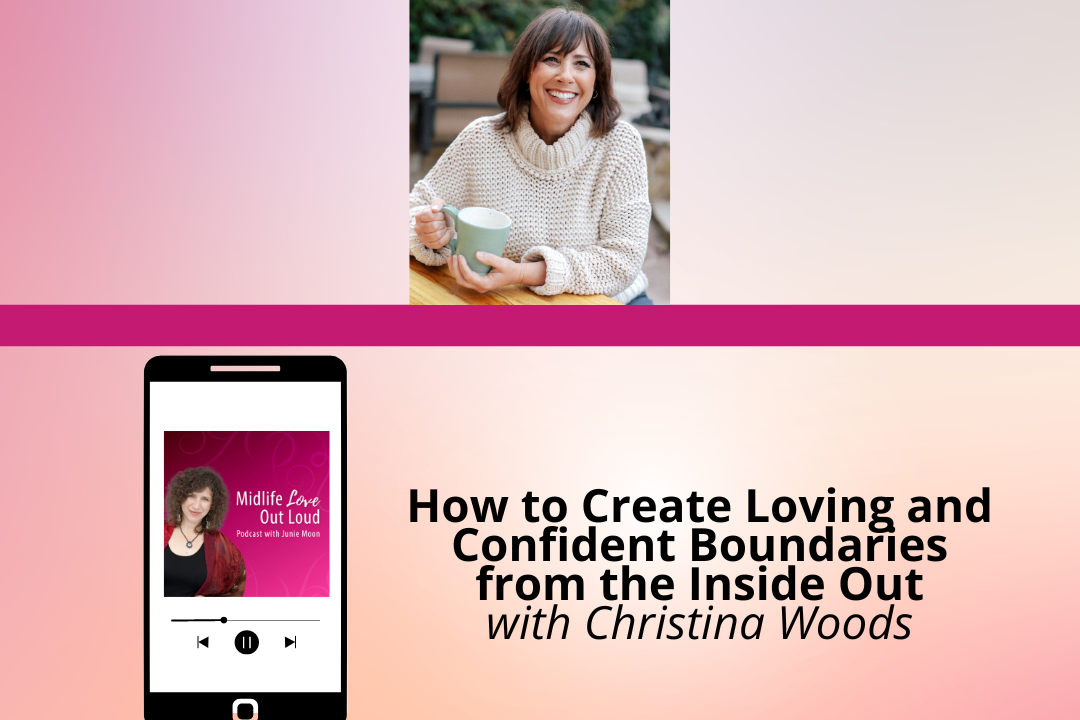 Boundaries can get a bad wrap – especially if you have a challenge setting boundaries and asking for what you need.
Boundaries show others what you are available for and what you are not available for.
When you really know you are enough, loveable and worthy, you exude it. This exuding of confidence creates an energetic inner boundary.
Sister, You get more of what you feel because the energetics of boundaries start from the inside, knowing you are safe, inside. You have all the answers within you.
Christina is a licensed RTT Therapist, Clinical Hypnotherapist, Advanced Theta Healer, Empowerment Coach, Reiki Master, and the CEO and Founder of Wise Woods. She combines her background in corporate leadership, along with her life experiences in dealing with trauma and abandonment to empower other women to trust their intuition and set themselves free of self-doubt.
She has been honing her intuition and spiritual energy practice throughout her entire life, and it is this experience, knowledge, and wisdom that she brings to every client during each session. Through this deep hypnotherapy and coaching work, she empowers women to shed old programming, so they can live the life they deserve.
Christina wants everyone to stop looking outside for what they need and instead look inside themselves so they can live a life full of deep meaning, and potential.
For more information about Christina Woods go to https://http://www.wisewoods.com or to get her free gift "Limitless Mind & Spirit Hypno-Meditation" go to: https://free.wisewoods.com
Instagram: https://www.instagram.com/wisewoodshypnotherapy/
Facebook: https://www.facebook.com/christina.woodsvaron
Want to stop going on sucky dates? Grab your MIDLIFE LOVE GUIDE TO SUCCESSFUL DATING HERE: http://coachjuniemoon.com/loveguide  and learn how you can call in Mr. Right, right now!
If you'd like some one-to-one coaching with Junie, grab your complimentary 30-minute Love Breakthrough Session here: https://calendly.com/juniemoon/lbtsession today so she can support you on your love path.
And don't forget to subscribe to Midlife Love Out Loud so that you don't miss a single episode. While you're at it, won't you take a moment to write a short review and rate our show? It would be greatly appreciated!
To learn more about our previous guests, listen to past episodes, and get to know your host, go to https://midlifeloveoutloud.com/  and don't forget to join the FIND FABULOUS LOVE AFTER 40 group on Facebook here: https://www.facebook.com/groups/findfabloveafter40