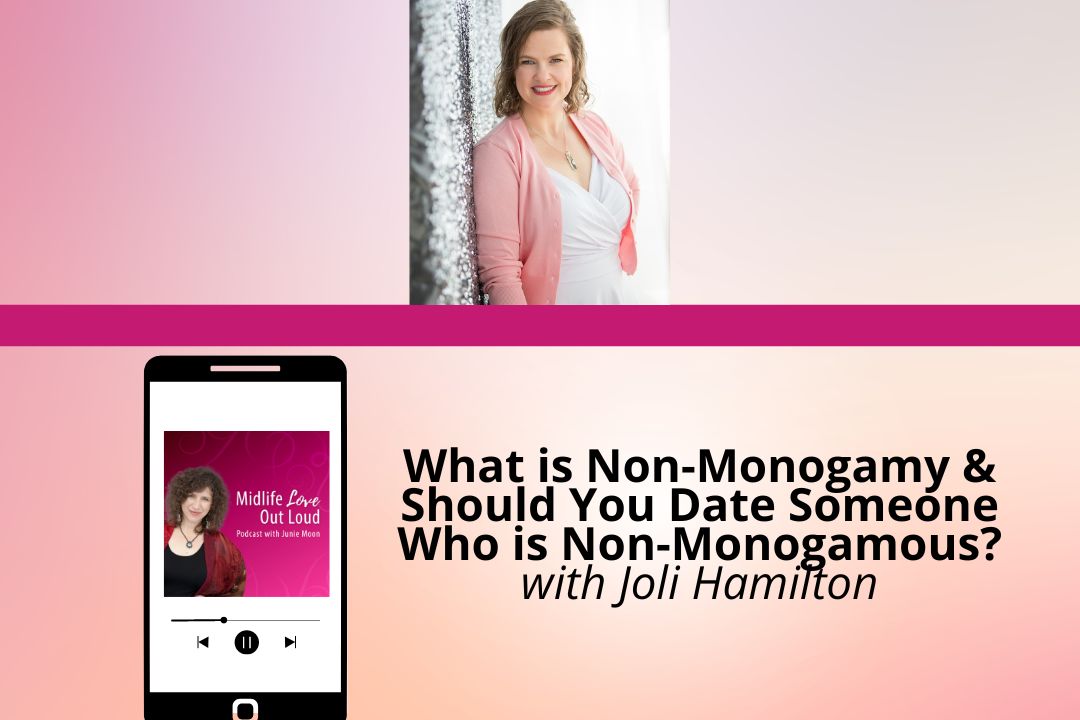 Relationships are shifting and changing. Monogamy was once the only option when it came to relationships. In our modern world, open relationships, non-monogamy and polyamory are not as taboo and more common.
So what are these new-ish relationship styles and how do you navigate the waters of a "different" type of relationship successfully.
Dr. Joli Hamilton is the relationship coach for couples who color outside the lines. She is a research psychologist, TEDx speaker, best-selling author, and AASECT (pronounced ay-sect) certified sex educator. Joli also co-hosts the Playing with Fire podcast with her anchor partner, Ken. Joli's been featured in The New York Times, NPR, and Vogue.
She's spent the past two decades studying and reimagining what love can be if we open our imaginations to possibility. Joli helps people create non-monogamous partnerships that are custom-built for their authentic selves, no more shrinking, pretending, or hiding required.
For more information about Joli Hamilton go to https://jolihamilton.com
Are you ready to open your relationship happily? Take the free quiz HERE
Want to stop going on sucky dates? Grab your MIDLIFE LOVE GUIDE TO SUCCESSFUL DATING and learn how you can call in Mr. Right, right now! 
If you'd like some one-to-one coaching with Junie, grab your complimentary 30-minute Love Breakthrough Session today so she can support you on your love path.
And don't forget to subscribe to Midlife Love Out Loud so that you don't miss a single episode. While you're at it, won't you take a moment to write a short review and rate our show? It would be greatly appreciated!
To learn more about our previous guests, listen to past episodes, and get to know your host, go to https://midlifeloveoutloud.com/  and don't forget to join the FIND FABULOUS LOVE AFTER 40 group on Facebook here.