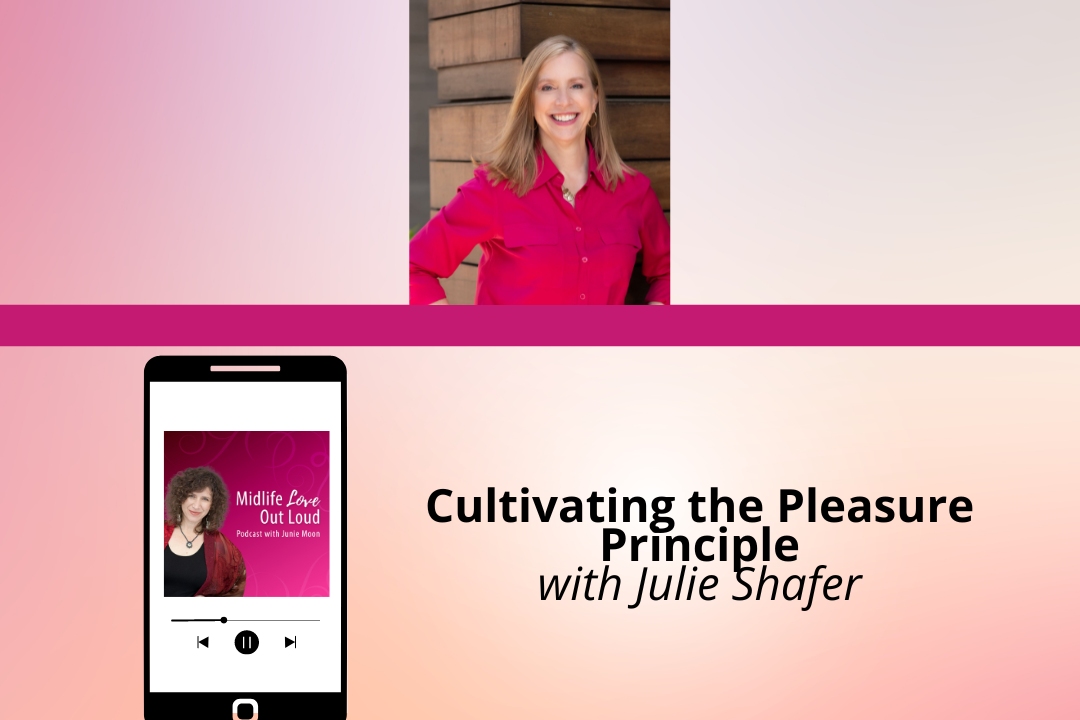 People pleasing does work. I know you don't hear that often but giving is how we do relationships. When you take a good look at what you're receiving, is it balanced to what you are giving? And are you giving from a place of protecting yourself?
These are some great questions to ask yourself to create self-awareness so you can change a dynamic that may not be working for you.
A clue that you are struggling with pleasing people is… Can you ask for what you want and need? 
Julie Shafer is a psychologist and relationship coach with a passion for teaching women in midlife how to find and create the love they've always longed for by showing up for themselves in a more authentic way. After two decades working with women on their relationships (and going through a few struggles of her own), Julie wrote her award-winning book, Loved: Relationship Rules for Women Who Thought They Knew the Rules. She has helped hundreds of people improve their relationships and their lives through her down-to-earth, personal style.
For more information about Dr. Julie go to https://www.drjulieshafer.com or for the People Pleasing Bundle  go HERE
Want to stop going on sucky dates? Grab your MIDLIFE LOVE GUIDE TO SUCCESSFUL DATING and learn how you can call in Mr. Right, right now! 
If you'd like some one-to-one coaching with Junie, grab your complimentary 30-minute Love Breakthrough Session today so she can support you on your love path.
And don't forget to subscribe to Midlife Love Out Loud so that you don't miss a single episode. While you're at it, won't you take a moment to write a short review and rate our show? It would be greatly appreciated!
To learn more about our previous guests, listen to past episodes, and get to know your host, go to https://midlifeloveoutloud.com/  and don't forget to join the FIND FABULOUS LOVE AFTER 40 group on Facebook here.