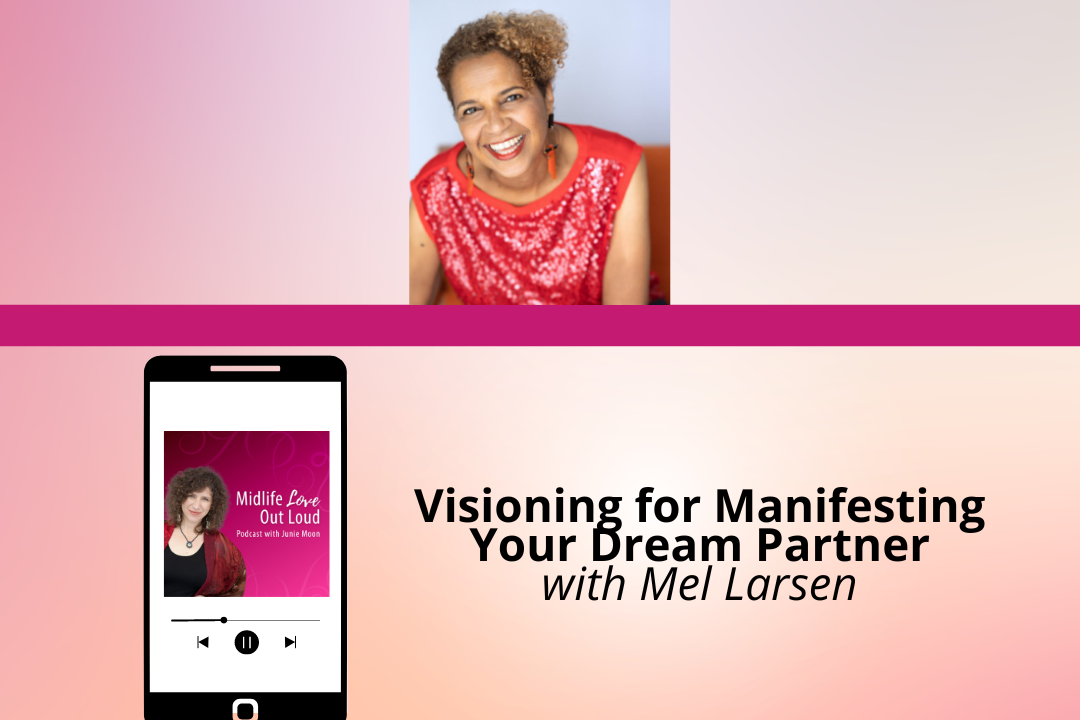 When you're out there in the dating world, seeking your ONE, you may tend to focus on what you don't want instead of what you do want. Guess what happens when you do that… you get more of what you don't want.
So let's get clear on what you DO want and how to shift your focus on that so you can get what you want!
Mel Larsen is an internationally in-demand business growth mentor with a proven track record of helping clients get valuable and measurable results such as attracting dream clients and doubling their income. She's coached thousands of entrepreneurs to finally trust their BIG vision and joyfully and strategically grow the business of their ultimate dreams. 
Mel has delivered over 30 years of successful business coaching, consulting and marketing. Her work has taken her all across the globe including the USA, Russia, the Caribbean, Australia, New Zealand, Africa, Central Asia and across Europe. She's also the author of 'Turn your Vision into Results' and 'Small Business, BIG Dream' and 'A Guide to Working with Arts Ambassadors'. 
Mel and the Dream Project Coach community have raised over $15,000 over the last 3 years for UK food banks and for Kiva.org loans to help grow businesses in under-resourced parts of the world. She also founded 3 thriving community-led festivals in South London for which she received a Civic Award and she once did a Facebook live every day for a whole year.
For more information about Mel's event Futureseed go to: https://www.dreamprojectcoach.com/futureseed/
And for Mel's Vision and Vibe audio go HERE
Click here to access immediate download
Futureseed Event – Grab your ticket here
Want to stop going on sucky dates? Grab your MIDLIFE LOVE GUIDE TO SUCCESSFUL DATING and learn how you can call in Mr. Right, right now! 
If you'd like some one-to-one coaching with Junie, grab your complimentary 30-minute Love Breakthrough Session today so she can support you on your love path.
And don't forget to subscribe to Midlife Love Out Loud so that you don't miss a single episode. While you're at it, won't you take a moment to write a short review and rate our show? It would be greatly appreciated!
To learn more about our previous guests, listen to past episodes, and get to know your host, go to https://midlifeloveoutloud.com/  and don't forget to join the FIND FABULOUS LOVE AFTER 40 group on Facebook here.