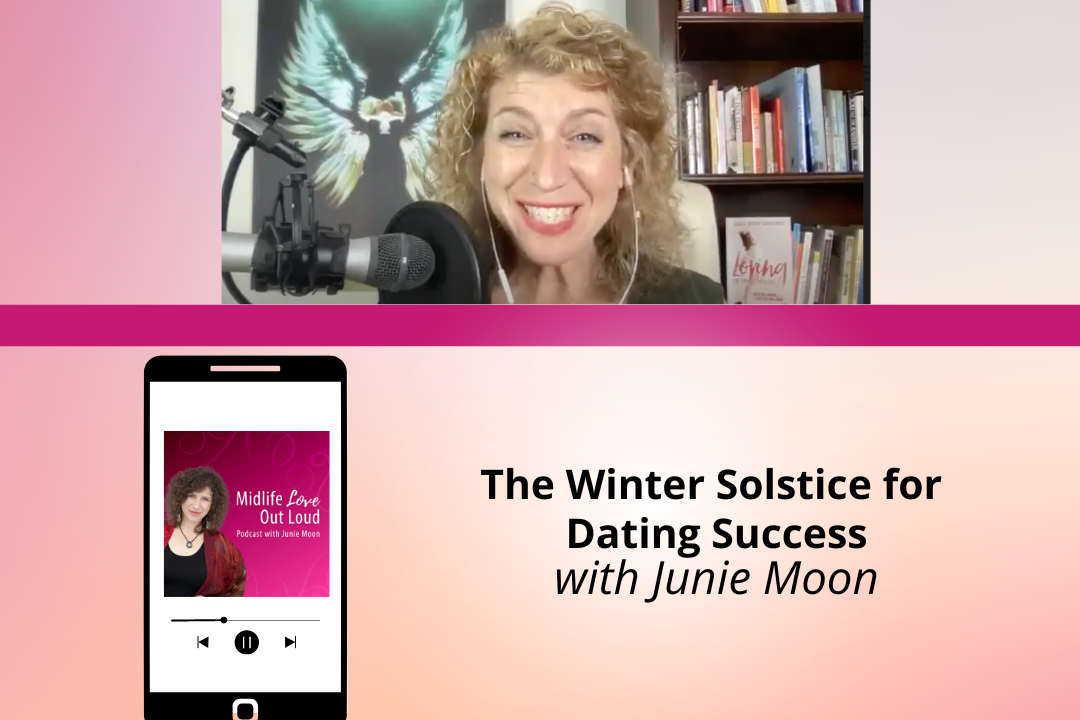 This time of year can bring up a lot of emotions around being single and alone during the holidays. 
The Winter Solstice is the darkest time of the year and I find the most quiet and potent time for reflection. It's a sweet time to slow down and reflect upon this past year, celebrate your successes and leave what has not worked for you in the past so that you can enter your New Year ready to go with an open heart.
This episode will support you in taking a pause to reflect and call in a powerful New Year!
Want to stop going on sucky dates? Grab your MIDLIFE LOVE GUIDE TO SUCCESSFUL DATING and learn how you can call in Mr. Right, right now! 
If you'd like some one-to-one coaching with Junie, grab your complimentary 30-minute Love Breakthrough Session today so she can support you on your love path.
And don't forget to subscribe to Midlife Love Out Loud so that you don't miss a single episode. While you're at it, won't you take a moment to write a short review and rate our show? It would be greatly appreciated!
To learn more about our previous guests, listen to past episodes, and get to know your host, go to https://midlifeloveoutloud.com/  and don't forget to join the FIND FABULOUS LOVE AFTER 40 group on Facebook here.