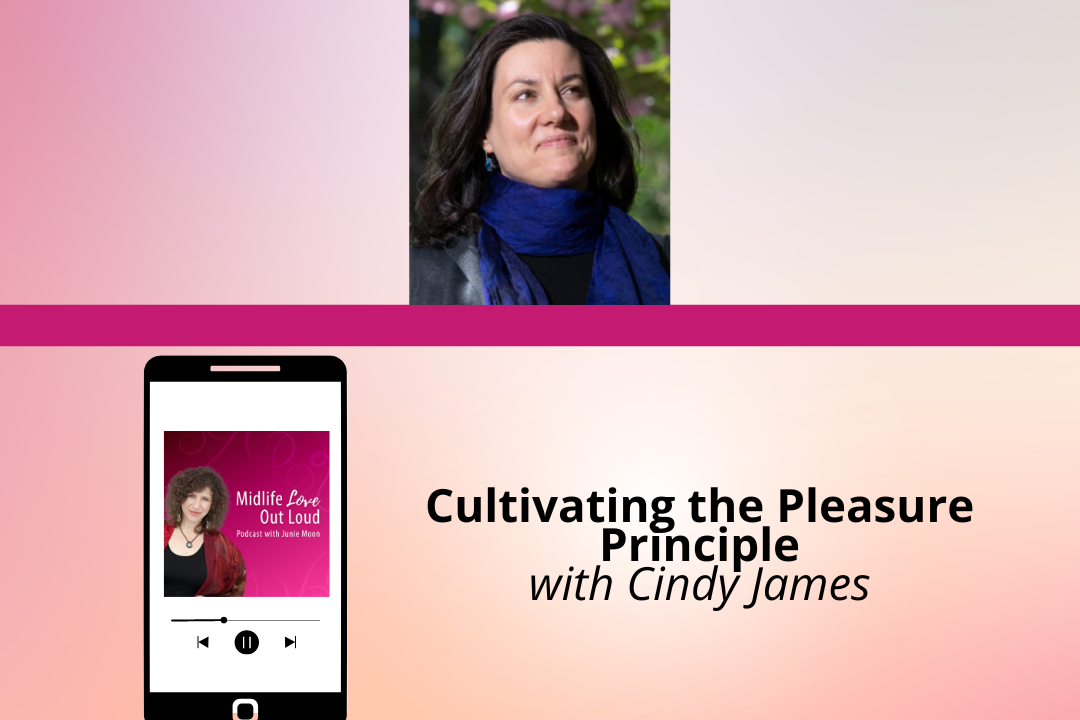 The power to have money, pleasure, love and relationships is inherent for us all. Especially as women in midlife, we have the wisdom that comes from years of life experience and it's time that we respect it.
The ordained pleasure principle that is unique to a female body is the foundation for bringing in what we long for personally in pleasure and prosperity. 
What would shift for you if you accepted that the pleasure principle was a part of life and you claimed and respected your power to cultivate the pleasure principle for yourself?
After finishing in the top of her class in high school, college and law school, Cindy James began her early career as a successful corporate litigation attorney. After becoming pregnant with the second of her 4 children, Cindy transitioned to raising her children full-time while directing her intellect, skills & compassionate heart to understanding the laws of the universe and facilitating vibrant health, happiness, harmony & prosperity plus. 
She is a master level healer in multiple modalities, including in sound, Reiki, Holistic Health, Life Coaching, Shamanism and more and has taught self-transformation and healership both in private practice and in group forums for over two decades. She is the founder of the Prosper Plus App, You Tube channel & podcast, The Galactic Council of Women, all genders welcome, and the unprecedented Fierce Feminine Prosperity Power Program. She is on Fire, living the life of her dreams. ~And she has been delighted by exploring the nature of sexual pleasure as a divinely-ordained creative force for as long as she can remember.
Get the FREE Prosper Plus App – Expansive Prosperity for Life Training Program
Want to stop going on sucky dates? Grab your MIDLIFE LOVE GUIDE TO SUCCESSFUL DATING and learn how you can call in Mr. Right, right now! 
If you'd like some one-to-one coaching with Junie, grab your complimentary 30-minute Love Breakthrough Session today so she can support you on your love path.
And don't forget to subscribe to Midlife Love Out Loud so that you don't miss a single episode. While you're at it, won't you take a moment to write a short review and rate our show? It would be greatly appreciated!
To learn more about our previous guests, listen to past episodes, and get to know your host, go to https://midlifeloveoutloud.com/  and don't forget to join the FIND FABULOUS LOVE AFTER 40 group on Facebook here.