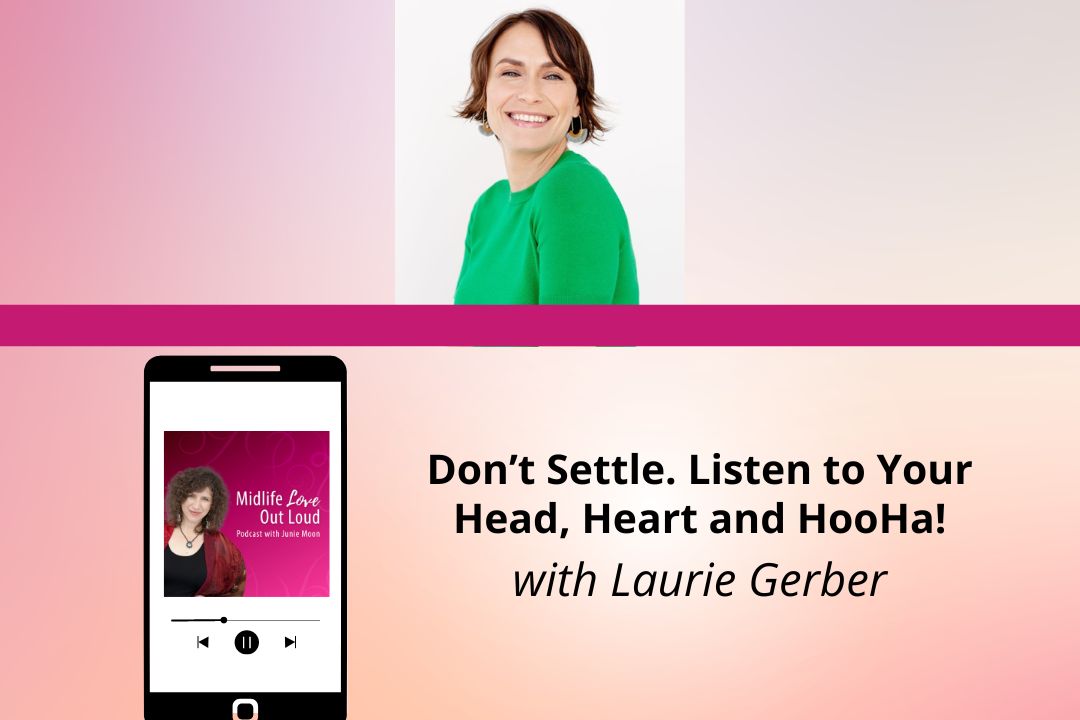 What happens when you show up in your relationship with the idea that love is a verb? And how do you actually engage and actually make love a verb, not just a concept in a relationship? 
If you're stuck in love as a concept or feeling like you're settling or tired of settling, it's time to get your head, your heart and your hooha on the same page because you can get it all when it comes to love – when you are clear. 
This candid episode with Laurie Gerber speaks about the importance of getting clear on what you want in love and how to keep things interesting.
Laurie Gerber is one of the most engaging and effective life coaches and presenters in the country. 
After holding several positions at Handel Group® over the last 18 years, including President of HG Life, Laurie is currently licensing The Handel Method® and focusing on LOVE coaching. 
When "love" is truly treated as a verb, world peace is possible. She works to prove this theory every day. 
She has been presenting to and coaching individuals, couples, and groups, with a wide range of partners including: Match, Zoosk, JDate, General Assembly, She Tribe, BeSocialChange, IvyConnect, Ellevate and so many more. She has appeared numerous times on television shows, podcasts, radio shows, and IG lives. Check out "The Secret-Free Diet" her TedX talk on the power of truth telling.
When not working from her NYC townhouse, she's meditating, jogging, or attempting to get cuddles from her 8, 18 and 19 year old kids and husband of 24 years. 
You can learn more about Laurie on Instagram
Sign up for her newsletter HERE
Join the Love-A-Thon so you can Magnetize Midlife Love!!!! CLICK HERE 
Want to stop going on sucky dates? Grab your MIDLIFE LOVE GUIDE TO SUCCESSFUL DATING and learn how you can call in Mr. Right, right now! 
If you'd like some one-to-one coaching with Junie, grab your complimentary 30-minute Love Breakthrough Session today so she can support you on your love path.
And don't forget to subscribe to Midlife Love Out Loud so that you don't miss a single episode. While you're at it, won't you take a moment to write a short review and rate our show? It would be greatly appreciated!
To learn more about our previous guests, listen to past episodes, and get to know your host, go to http://www.CoachJunieMoon.com and don't forget to join the FIND FABULOUS LOVE AFTER 40 group on Facebook here.