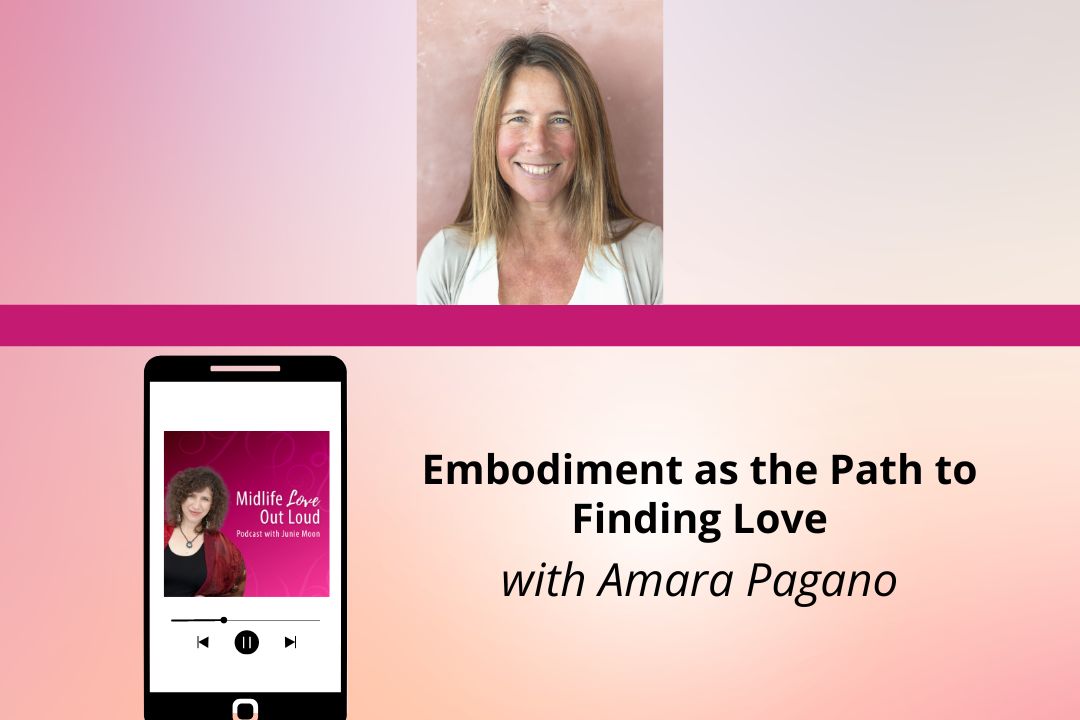 Embodiment is certainly a buzz word nowadays but what is it really? And how is embodiment connected to your growth, your awakening and for finding your dream partner.
There is a disconnect with our body since we are living mostly in our heads. Which impacts the way you show up in the world. Being disconnected to your body also impacts your self trust and your own inner knowing. 
Embodiment is a way to reconnect to your wise, powerful, intelligent body and the way to creating your love life from your truest place, your body.
Amara is also the co-founder of the global conscious movement community OneDanceTribe that produces events with teachers and presenters of different modalities for the purpose of creating a unified and collaborative field to support personal and collective evolution. OneDanceTribe and Azul produced the first Online Conscious Dance Conference in 2019 and Embodied Movement Conference in 2022 gathering stellar presenters and thousands of people from all over the world.
As a leader in the world of conscious movement, Amara is forging a path for its continued evolution. Through her work with Azul she is elevating the psycho-spiritual aspect of conscious movement and redefining the work we do on the dance floor as a path of embodied awakening.
To Sign up for Amara's "Awaken Your Embodied Self" event go to HERE
Want to stop going on sucky dates? Grab your MIDLIFE LOVE GUIDE TO SUCCESSFUL DATING and learn how you can call in Mr. Right, right now! 
If you'd like some one-to-one coaching with Junie, grab your complimentary 30-minute Love Breakthrough Session today so she can support you on your love path.
And don't forget to subscribe to Midlife Love Out Loud so that you don't miss a single episode. While you're at it, won't you take a moment to write a short review and rate our show? It would be greatly appreciated!
To learn more about our previous guests, listen to past episodes, and get to know your host, go to http://www.CoachJunieMoon.com and don't forget to join the FIND FABULOUS LOVE AFTER 40 group on Facebook here.