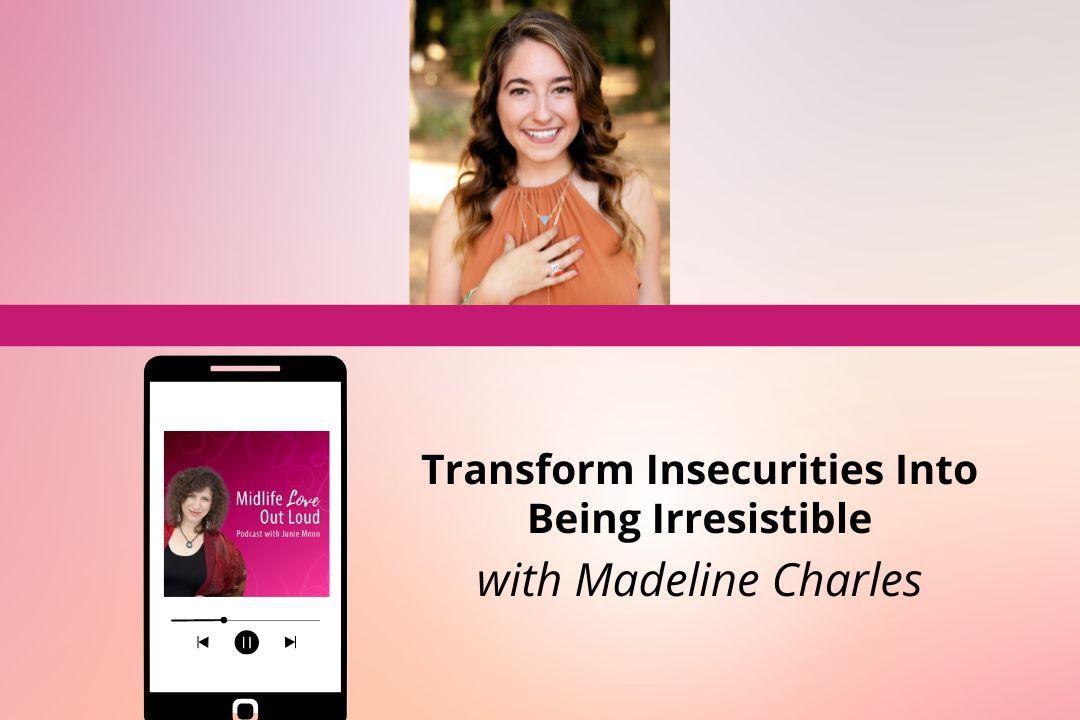 You know that you can have some pretty big feelings from time to time.  Emotions like jealousy, insecurity, and fear are normal when you're dating or in a relationship.
What if you could own your Feminine Mess and it be a good thing? 
Leaning into vulnerability and showing your less than shiny parts, your messy parts and your big feelings can transform your insecurities. And if you know your attraction blueprint, there's a huge opportunity to connect more deeply with your partner.
Madeline Charles cracked the code on attracting the right relationship, and she knew she had to share her wisdom with the world. Blending her professional experience as a licensed psychotherapist with intuition, Madeline shares equal parts practical and spiritual guidance, to support women in receiving a secure, healthy partnership. Most known for helping women uncover their Attraction Blueprint®, Madeline supports single women release the anxiety associated with finding love. When not coaching, Madeline can be found in the mountains of Colorado, living a vibrant, love-filled life with her partner Shaun.
Grab her FREE Sexy, Successful, and Secure In Love Masterclass 
Discover the 3 keys to attract the right man without lowering your standards or spending hours online, and even if you're beginning to lose hope he's out there. 
Want to stop going on sucky dates? Grab your MIDLIFE LOVE GUIDE TO SUCCESSFUL DATING and learn how you can call in Mr. Right, right now! 
If you'd like some one-to-one coaching with Junie, grab your complimentary 30-minute Love Breakthrough Session today so she can support you on your love path.
And don't forget to subscribe to Midlife Love Out Loud so that you don't miss a single episode. While you're at it, won't you take a moment to write a short review and rate our show? It would be greatly appreciated!
To learn more about our previous guests, listen to past episodes, and get to know your host, go to http://www.CoachJunieMoon.com and don't forget to join the FIND FABULOUS LOVE AFTER 40 group on Facebook here.