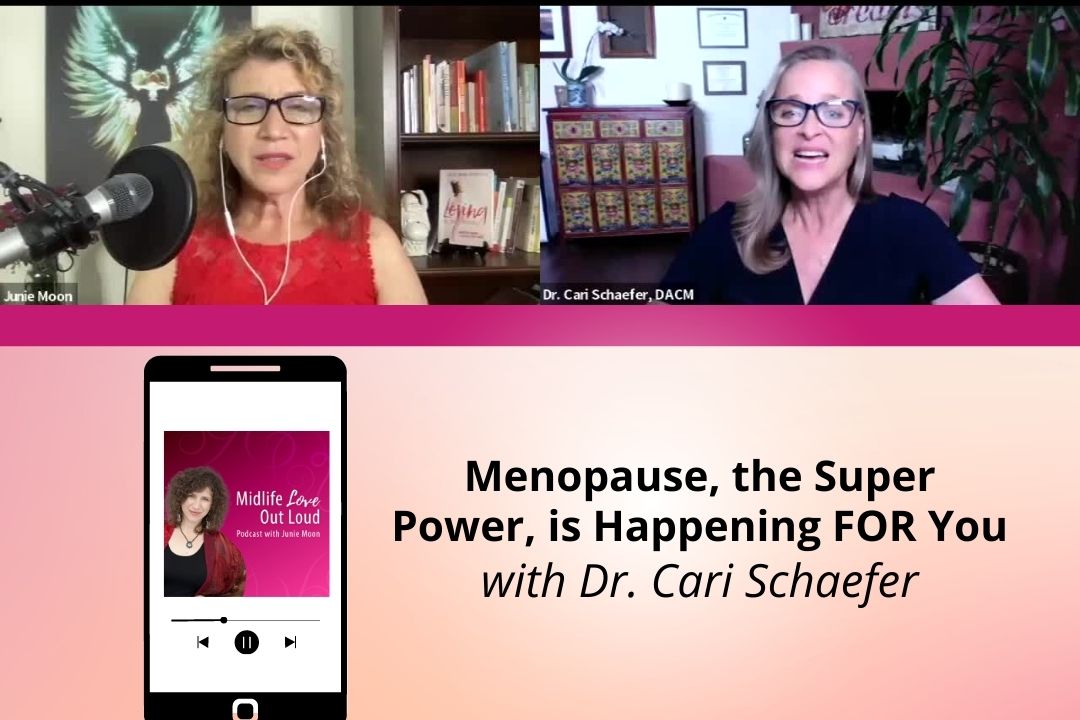 Women have three major shifts in life. Child years, fertility years and wise woman years. Menopause is happening FOR you not TO you but no one is talking about what this means and how powerful this stage in life can be.
Biologically we are fundamentally shifting. This is not a mistake, this is a Divine Plan. Even though menopause can be challenging, it can also be a juicy stage of life. 
Menopausal women get certain super powers. Our role has changed in this stage of life and now the job is to ensure the survival of the tribe for the greater good. Your whole life is shifting and it's time to take back your Sacred NO.
Dr. Cari Schaefer, DACM is the founder of Wise Woman Emerging, a platform, midwifing women through the menopausal change. 
Dr. Cari's vision for the platform was born out of her own menopause health journey where she discovered that this time of a woman's life has all but been lost in our society and medical establishment. Women are offered few solutions, and are left to suffer alone. 
She brings over 22 years of experience as a healthcare provider, educator and lecturer, as well as her knowledge as a Doctor of Traditional Chinese Medicine, creator of Body Stress Analysis, and author of the best-selling book, "The Food Solution." 
She has guided thousands of women to identify and remove the barriers blocking them from feeling good, so they can claim the life of their dreams.
Grab for FREE "The Secrets to Managing Menopausal Weight Gain!" 
Her one-hour audio where Dr. Cari walks you through what is happening in your body and helps you get weight gain under control.
Want to stop going on sucky dates? Grab your MIDLIFE LOVE GUIDE TO SUCCESSFUL DATING and learn how you can call in Mr. Right, right now! 
If you'd like some one-to-one coaching with Junie, grab your complimentary 30-minute Love Breakthrough Session today so she can support you on your love path.
And don't forget to subscribe to Midlife Love Out Loud so that you don't miss a single episode. While you're at it, won't you take a moment to write a short review and rate our show? It would be greatly appreciated!
To learn more about our previous guests, listen to past episodes, and get to know your host, go to http://www.CoachJunieMoon.com and don't forget to join the FIND FABULOUS LOVE AFTER 40 group on Facebook here.