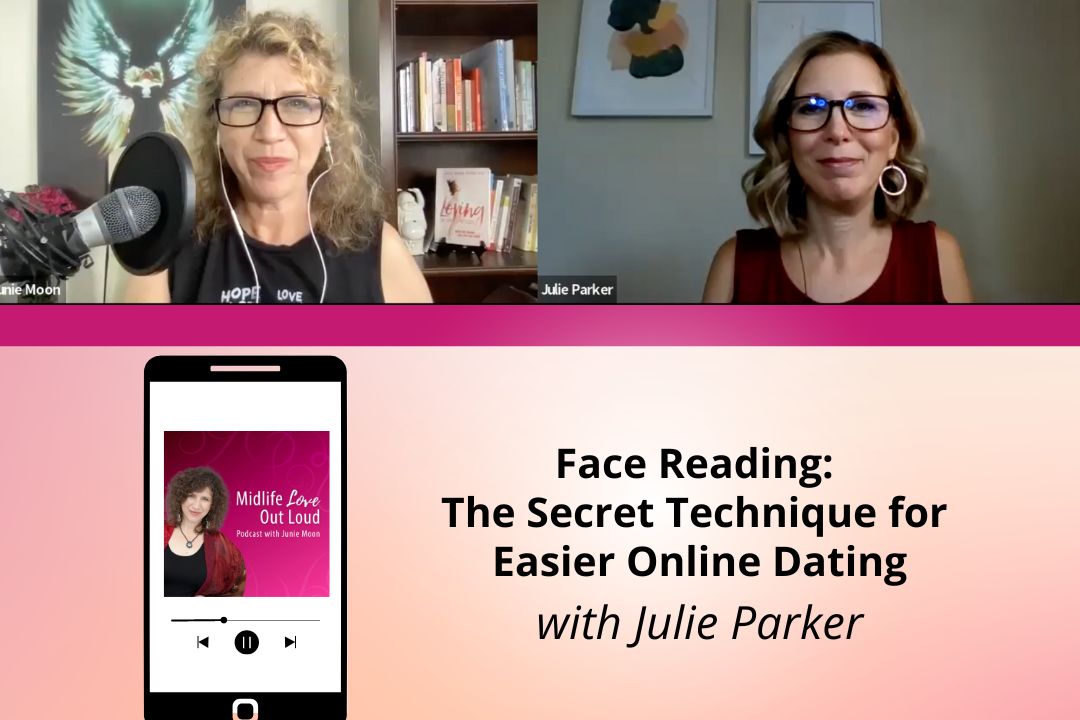 [vc_row][vc_column][vc_column_text]What if you could look at someone's online profile picture and see if they are generous or closed off? This is what face reading is! Using traditional Chinese medicine the face of your potential partner tells a story of who they are and whether they are a dating match for you.
Julie is a dating consultant who helps single women sort through dating matches faster so they stop wasting time with the wrong people & avoid unnecessary drama so they can find their soulmate.
Grab her FREE gift "10 Questions to Ask Any Potential Dating Match Before Meeting in Person."
Want to stop going on sucky dates? Grab your MIDLIFE LOVE GUIDE TO SUCCESSFUL DATING and learn how you can call in Mr. Right, right now! 
If you'd like some one-to-one coaching with Junie, grab your complimentary 30-minute Love Breakthrough Session today so she can support you on your love path.
And don't forget to subscribe to Midlife Love Out Loud so that you don't miss a single episode. While you're at it, won't you take a moment to write a short review and rate our show? It would be greatly appreciated!
To learn more about our previous guests, listen to past episodes, and get to know your host, go to http://www.CoachJunieMoon.com and don't forget to join the FIND FABULOUS LOVE AFTER 40 group on Facebook here. [/vc_column_text][/vc_column][/vc_row]