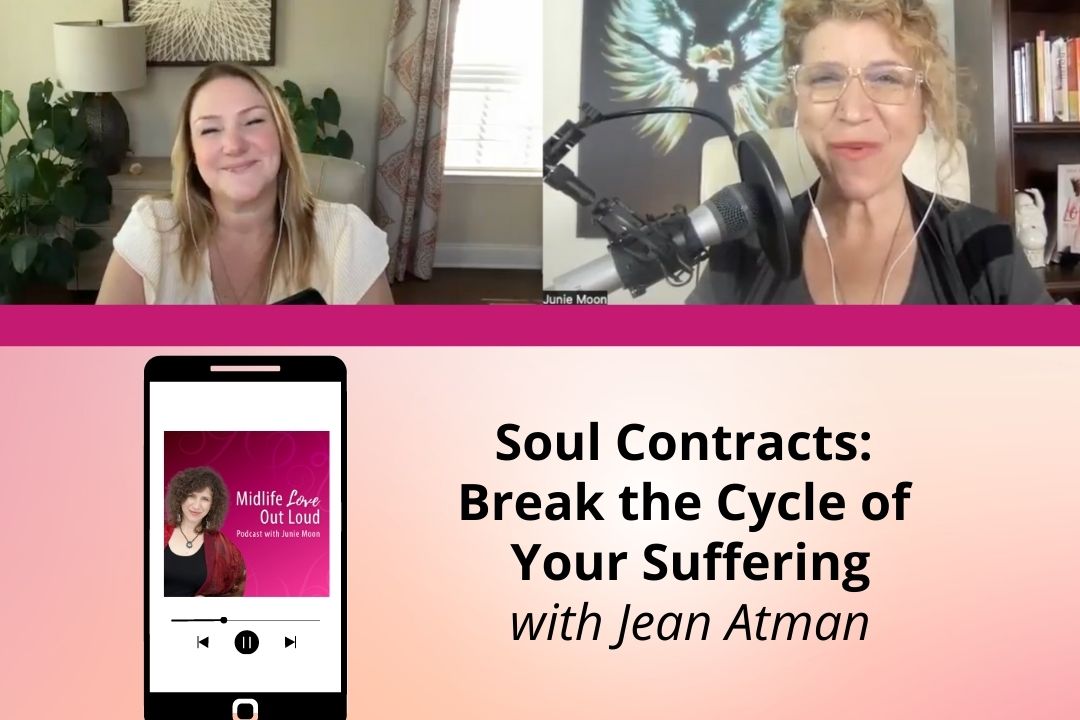 You are the creator of your own reality even when life is full of hardships, challenges and struggles whether you are conscious of it or not. Soul Contracts are a big part of the grand scheme of things to help you evolve and learn lessons.
Jean is an Intuitive Energy Healer, Energy Medicine Specialist, Author, and Speaker.
Jean's unique combination of intuitive energy guidance, soul coaching, and belief-sculpting sets the stage for radical transformation. Her primary focus is on empowering women to create internal stability and well-being and to activate their own power so they can enjoy an ease-filled life full of abundance and purpose. Jean remains fiercely dedicated to that cause and throughout her 21-year professional career has empowered tens of thousands of people worldwide to consciously create a beautiful life experience.
Grab her FREE 5-Day Resistance Cleanse
Want to stop going on sucky dates? Grab your MIDLIFE LOVE GUIDE TO SUCCESSFUL DATING and learn how you can call in Mr. Right, right now!
If you'd like some one-to-one coaching with Junie, grab your complimentary 30-minute Love Breakthrough Session today so she can support you on your love path.
And don't forget to subscribe to Midlife Love Out Loud so that you don't miss a single episode. While you're at it, won't you take a moment to write a short review and rate our show? It would be greatly appreciated!
To learn more about our previous guests, listen to past episodes, and get to know your host, go to http://www.CoachJunieMoon.com and don't forget to join the FIND FABULOUS LOVE AFTER 40 group on Facebook here.