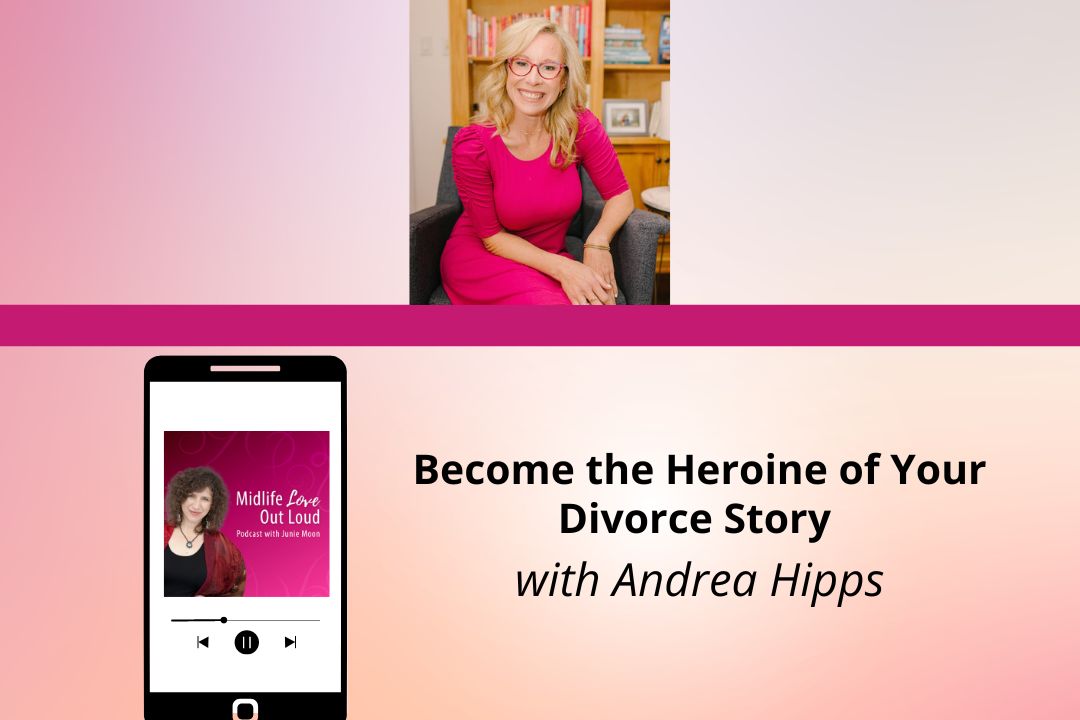 Divorce is not who you are. It was something you experienced. What happens when we shift the label and own your new Single-hood from an empowered place? Let's look at divorce as the Hero(ine)'s journey and reclaim your power so you can date from a healthy, grounded place instead of a victim, disempowered place.
Insider tip: Don't talk about your divorce on your first date.
Listen in for exactly what to say if asked about your divorce on your first date.
Andrea Hipps, LBSW is a Certified Divorce Coach® and author who helps parents all along the divorce continuum resolve their divorce debris and create beautiful two-address families for their kids. She's the author of the internationally bestselling book The Best Worst Time of Your Life: Four Practices to Get You Through the Pain of Divorce, which outlines the four practices you need to create wholeness and healing for you and your kids before, during, and after divorce. As a regular contributor to our nation's divorce recovery conversation, she's been featured on NBC, ABC, FOX and the CW discussing how we can do divorce better for the sake of ourselves and our families.
Grab her FREE Masterclass How to Make Your Former Partner Irrelevant 
Want to stop going on sucky dates? Grab your MIDLIFE LOVE GUIDE TO SUCCESSFUL DATING and learn how you can call in Mr. Right, right now!
If you'd like some one-to-one coaching with Junie, grab your complimentary 30-minute Love Breakthrough Session today so she can support you on your love path.
And don't forget to subscribe to Midlife Love Out Loud so that you don't miss a single episode. While you're at it, won't you take a moment to write a short review and rate our show? It would be greatly appreciated!
To learn more about our previous guests, listen to past episodes, and get to know your host, go to http://www.CoachJunieMoon.com and don't forget to join the FIND FABULOUS LOVE AFTER 40 group on Facebook here.