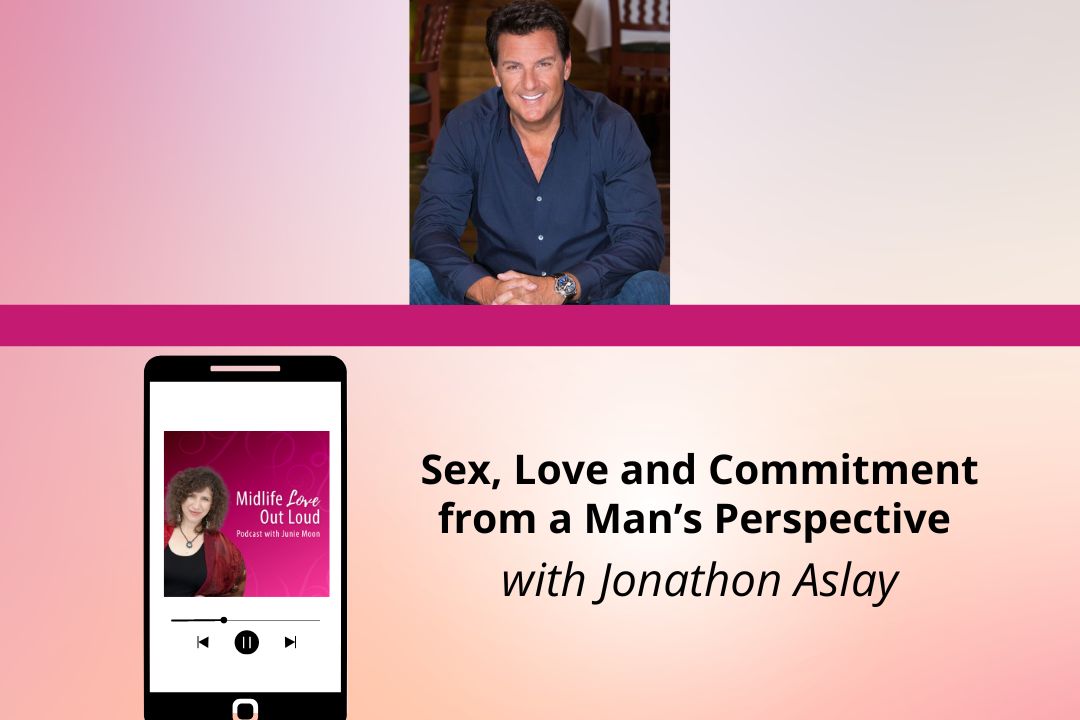 Sex, Love and Commitment from an Man's Perspective is very different from a woman's perspective. Women often get stuck in their heads about why men do what they do, and what they are really looking for.  We take a look at what the term "Women are the gatekeepers of sex, and men are the gate keepers of commitment" means and how to navigate this to be clear on who you are and what you want.
Jonathan Aslay is one of America's Leading Midlife Dating Coaches. His focus expands into a deeper, essential philosophy of what it truly means to LOVE.  
After losing his 19-year-old son Connor in 2018, Jonathon Aslay's grief led him on a soul-searching inner journey, where he became aware of an often-overlooked dimension of the dating conversation. 
He realized that the process of dating reveals the most common emotional health issue faced by many singles seeking a partner: a distressing lack of self-worth, self-regard, and self-love. 
Today, he is on a mission of encouraging both men and women to fully love themselves with a new book, "What The Heck Is Self-Love Anyway?"—packed with fun, engaging spiritual and personal growth practices—and his dynamic Mid-Life Love Mastery mentorship program, that inspires hundreds of people daily, around the world.
Grab his 5 Qualities a Man Seeks in a Soulmate FREE 
Want to stop going on sucky dates? Grab your MIDLIFE LOVE GUIDE TO SUCCESSFUL DATING and learn how you can call in Mr. Right, right now! 
If you'd like some one-to-one coaching with Junie, grab your complimentary 30-minute Love Breakthrough Session today so she can support you on your love path.
And don't forget to subscribe to Midlife Love Out Loud so that you don't miss a single episode. While you're at it, won't you take a moment to write a short review and rate our show? It would be greatly appreciated!
To learn more about our previous guests, listen to past episodes, and get to know your host, go to http://www.CoachJunieMoon.com and don't forget to join the FIND FABULOUS LOVE AFTER 40 group on Facebook here.