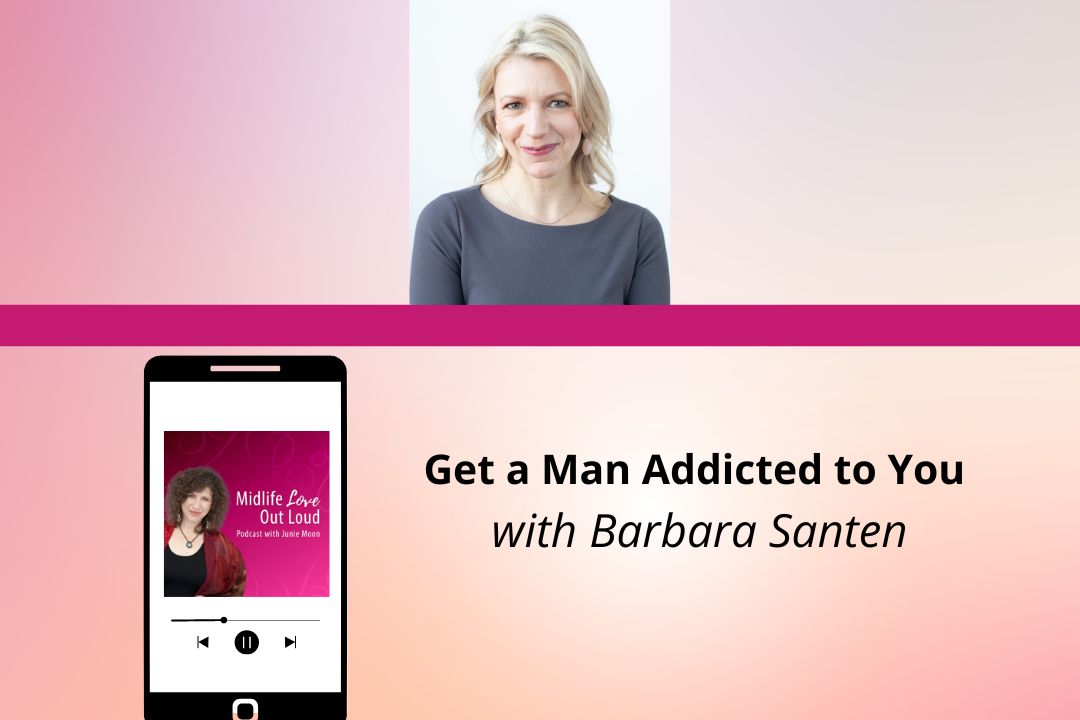 You can check off the boxes on your list for your ideal man but that doesn't mean you'll get what you want when you check them! Let's be honest. List making alone will not bring you your dream man. Why? Because at the end of the day, you can check the boxes on your "must haves" list and he still may not be "the one". The game changer? This episode will open your eyes to how to truly call in your ideal man. Hint: It has to do with how you are feeling.
Barbara Santen is a Dating and Relationship Coach who has a radically different and successful approach to dating and relationship happiness. Her clients often quickly find themselves in successful long-term loving and passionate relationships. 
Barbara's approach is drawn from her own experience and training with the top relationship experts in the field. She combines several modalities and has created a well rounded personalized program to help women change the way they date (or transform their current relationship) so that high quality men start flocking to them (or their current man is inspired to step into his best self). No more settling for crumbs. This is your time to flourish and get what you want. To be cherished and loved in the way you desire.
Barbara is Certified in Applied Positive Psychology (CAPP), Relationship Coaching Training and has a degree in health sciences (she is a registered midwife too! Having delivered hundreds of babies for over a decade!) Her own deep personal and professional study into what drives us as humans helps her personalize her coaching to your individual needs, creating a customized plan for you to achieve all your goals.
Grab her FREE Feminine Communication Scripts
Want to stop going on sucky dates? Grab your MIDLIFE LOVE GUIDE TO SUCCESSFUL DATING and learn how you can call in Mr. Right, right now! 
If you'd like some one-to-one coaching with Junie, grab your complimentary 30-minute Love Breakthrough Session today so she can support you on your love path.
And don't forget to subscribe to Midlife Love Out Loud so that you don't miss a single episode. While you're at it, won't you take a moment to write a short review and rate our show? It would be greatly appreciated!
To learn more about our previous guests, listen to past episodes, and get to know your host, go to http://www.CoachJunieMoon.com and don't forget to join the FIND FABULOUS LOVE AFTER 40 group on Facebook here.