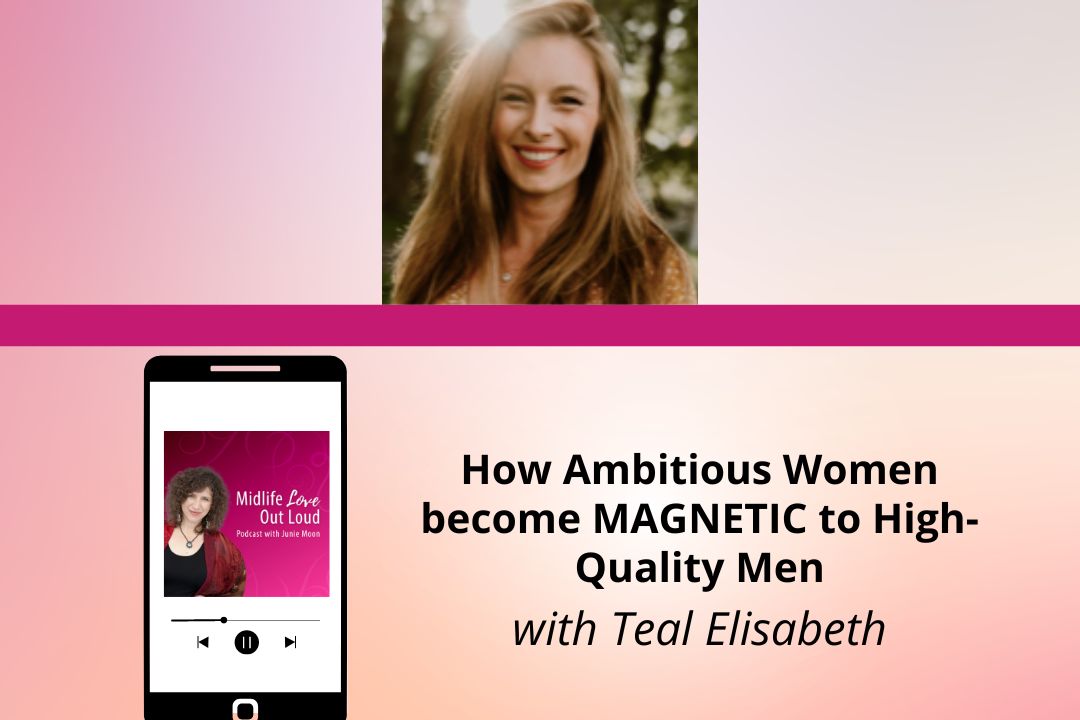 Being a strong, ambitious woman is awesome…unless you are bringing too much masculine energy on your dates. There's a way to become magnetic to high quality men while being strong and vulnerable.
Teal Elisabeth, CEO & Founder of Relax Into Love Coaching, supports ambitious women to become masters of their love life & manifest their most desired relationship with joy and ease.
She is a Psychic Love and Relationship Coach trained in the principles of Feminine Energy, NLP, & deep subconscious reprogramming. 
Through her teachings, she helps women awaken to their most conscious, evolved powerful self & create an elevated partnership with a man who is their energetic match. 
She has been happily co-creating a deeply soul-nourishing spiritual partnership with her husband for the last 8 years while traveling the world as nomadic entrepreneurs.
Grab your FREE access to her training – How Ambitious Women become MAGNETIC to High Quality Men without dimming their shine or sacrificing their power
Want to stop going on sucky dates? Grab your MIDLIFE LOVE GUIDE TO SUCCESSFUL DATING and learn how you can call in Mr. Right, right now! 
If you'd like some one-to-one coaching with Junie, grab your complimentary 30-minute Love Breakthrough Session today so she can support you on your love path.
And don't forget to subscribe to Midlife Love Out Loud so that you don't miss a single episode. While you're at it, won't you take a moment to write a short review and rate our show? It would be greatly appreciated!
To learn more about our previous guests, listen to past episodes, and get to know your host, go to http://www.CoachJunieMoon.com and don't forget to join the FIND FABULOUS LOVE AFTER 40 group on Facebook here.