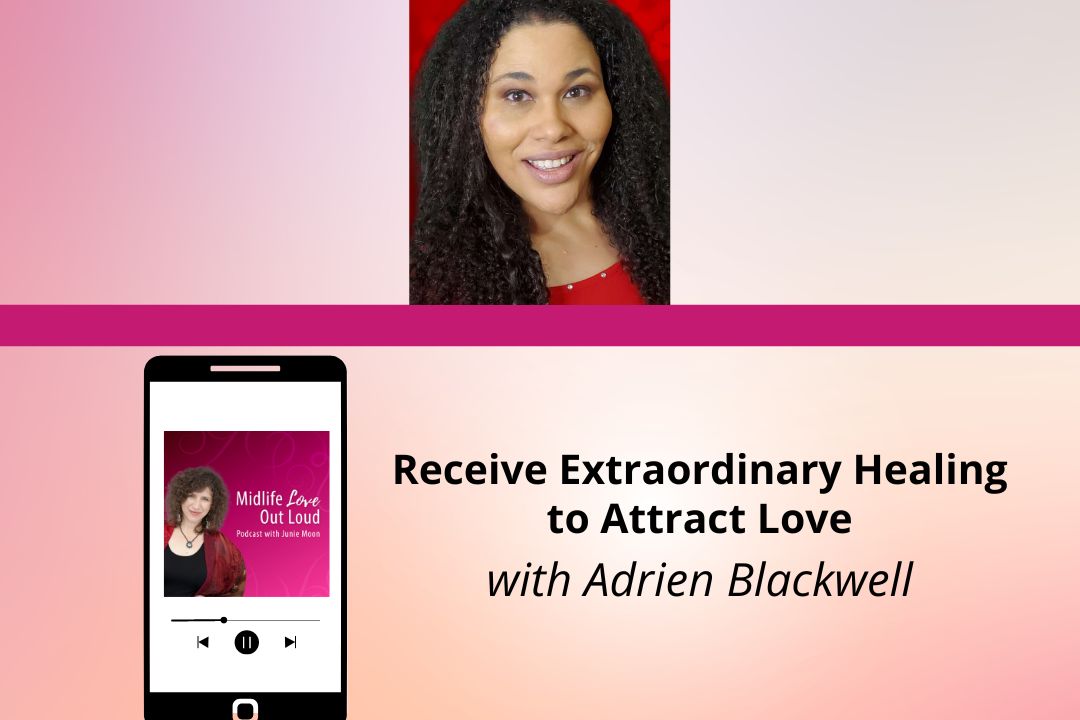 As you know, your thoughts create your reality. What you believe influences everything. What if you can change your beliefs and have a huge healing around calling in your soulmate?
Celebrity healer Adrien Blackwell, has been featured on many TV shows around the globe including, E!, NBC NEWS, Travel Channel, and Bio Channel. Adrien has a healing background as a Reiki Master-Teacher, Shamanic Healer, Theta Healer, and Medical Qigong student. That was the catalyst for her to create her own modality Ascended Healing and the recorded healing called Ascension Codes.
Grab her FREE gift here.
Want to stop going on sucky dates? Grab your MIDLIFE LOVE GUIDE TO SUCCESSFUL DATING and learn how you can call in Mr. Right, right now! 
If you'd like some one-to-one coaching with Junie, grab your complimentary 30-minute Love Breakthrough Session today so she can support you on your love path.
And don't forget to subscribe to Midlife Love Out Loud so that you don't miss a single episode. While you're at it, won't you take a moment to write a short review and rate our show? It would be greatly appreciated!
To learn more about our previous guests, listen to past episodes, and get to know your host, go to http://www.CoachJunieMoon.com and don't forget to join the FIND FABULOUS LOVE AFTER 40 group on Facebook here.