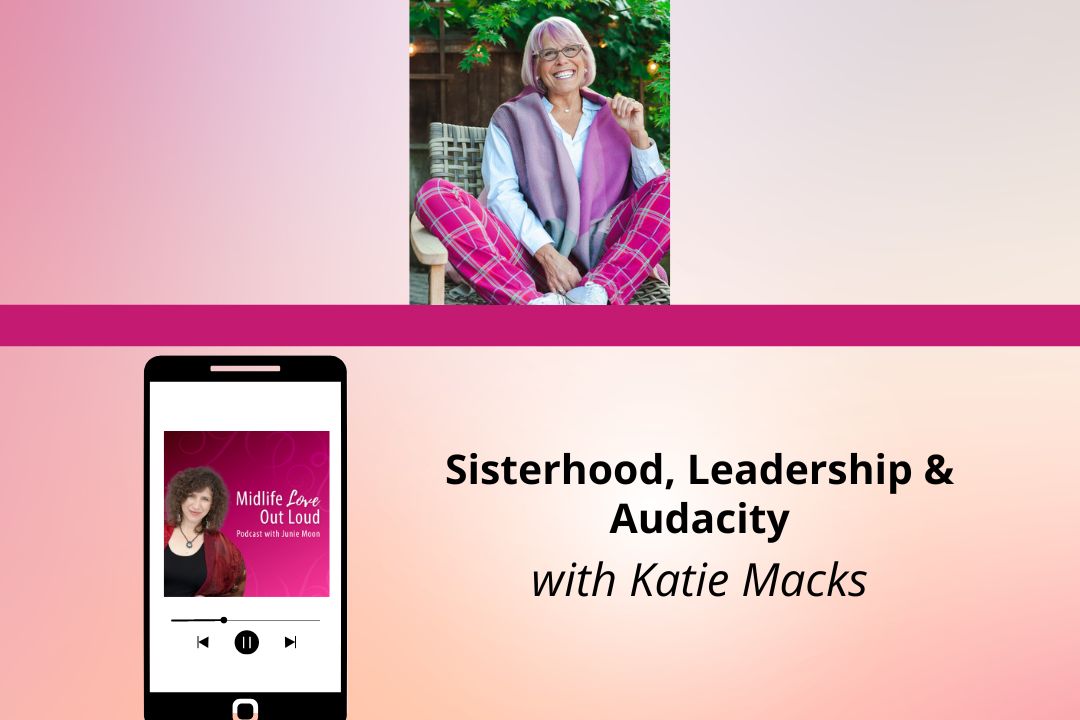 Are you in your power? Can you shine your unique inner light without feeling wrong or not good enough? Katie Macks shares on owning your audacity and accessing the freedom to be you. This is a huge topic when it comes to calling in new love and a life you adore. 
Katie is a Pleasure Based Business and Leadership coach. She guides women to claim their Audacity through being seen, heard and celebrated in her brilliance and divinity in business and in life.
Grab a Free 30 Minute Discovery Call to learn more about women who dare to stand for themselves in an ever changing world.  
Want to stop going on sucky dates? Grab your MIDLIFE LOVE GUIDE TO SUCCESSFUL DATING and learn how you can call in Mr. Right, right now! 
If you'd like some one-to-one coaching with Junie, grab your complimentary 30-minute Love Breakthrough Session today so she can support you on your love path.
And don't forget to subscribe to Midlife Love Out Loud so that you don't miss a single episode. While you're at it, won't you take a moment to write a short review and rate our show? It would be greatly appreciated!
To learn more about our previous guests, listen to past episodes, and get to know your host, go to http://www.CoachJunieMoon.com and don't forget to join the FIND FABULOUS LOVE AFTER 40 group on Facebook here.