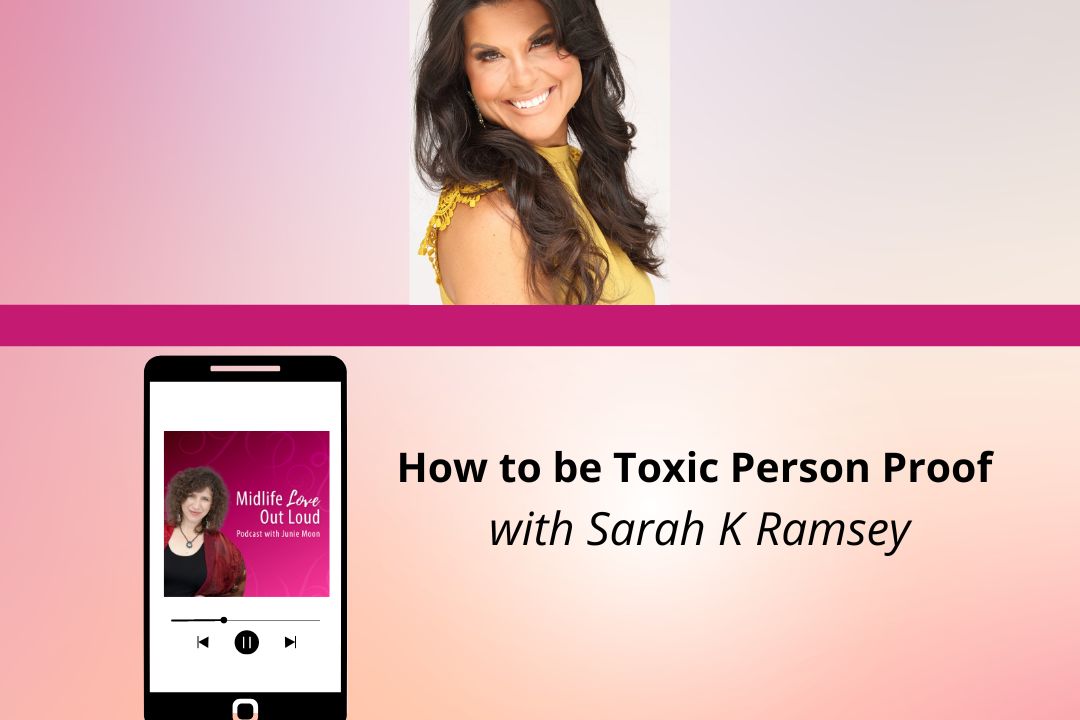 Have you ever been in a toxic relationship? Most have experienced at least one toxic relationship that hurt deeply.
Sarah K Ramsey is a Toxic Relationship Specialist and the world's leading expert on how to become Toxic Person Proof. She is best selling author of the book Becoming Toxic Person Proof and host of a globally-acclaimed podcast. She works with women who have experienced toxic relationships and who remain stuck in a cycle of pain and confusion transform their minds and lives by taking back their power, recreating a life they are excited about living and bringing renewed energy, clarity, and excellence into establishing careers and relationships they love. 
Her work has been featured in the Emotional Abuse Recovery and Resilience Summit, Healing Narcissistic Trauma Conference, Thrive Global, The Elephant Journal and The Courageous Woman Summit.
Contact Sarah at
Grab for FREE The Systematic Strategies High-achieving Women Use to Find Peace, Love and Confidence After a Toxic Relationship
Want to stop going on sucky dates? Grab your MIDLIFE LOVE GUIDE TO SUCCESSFUL DATING and learn how you can call in Mr. Right, right now! 
If you'd like some one-to-one coaching with Junie, grab your complimentary 30-minute Love Breakthrough Session today so she can support you on your love path.
And don't forget to subscribe to Midlife Love Out Loud so that you don't miss a single episode. While you're at it, won't you take a moment to write a short review and rate our show? It would be greatly appreciated!
To learn more about our previous guests, listen to past episodes, and get to know your host, go to http://www.CoachJunieMoon.com and don't forget to join the FIND FABULOUS LOVE AFTER 40 group on Facebook here.