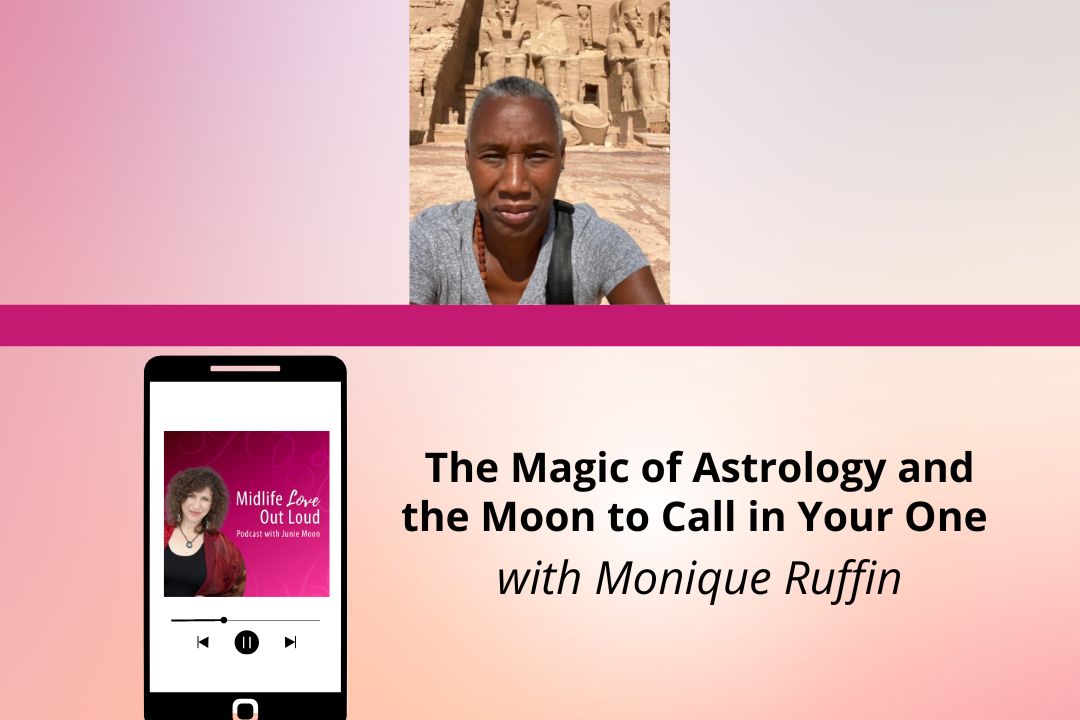 What does the moon have to do with love? How can you work with it's magical energy? 
Monique Ruffin is curious at her core. Since she was a child, she's loved nothing more than exploring human behavior, metaphysics, mystical arts and feminine magic.
Monique Ruffin is a native of Los Angeles. She attended Howard University in Washington D.C., where she received her B.A. in Political Science and History. She studied under the guidance of Michael Beckwith at the Agape Institute where she received her license in Spiritual and Metaphysical Studies. She received her Master's Degree in Spiritual Psychology from the University of Santa Monica under the direction of Ron and Mary Hulnick. Monique Ruffin is also a writer and blogger. She contributes at Huffington Post, The Fine Line and Mom.me, host a radio show on 12radio.com.
You can find Monique at the beach with her son Zion surfing and body boarding. This is her church and how she connects with the Goddess within.
Grab her FREE New Moon Meditation
Want to stop going on sucky dates? Grab your MIDLIFE LOVE GUIDE TO SUCCESSFUL DATING and learn how you can call in Mr. Right, right now! 
If you'd like some one-to-one coaching with Junie, grab your complimentary 30-minute Love Breakthrough Session today so she can support you on your love path.
And don't forget to subscribe to Midlife Love Out Loud so that you don't miss a single episode. While you're at it, won't you take a moment to write a short review and rate our show? It would be greatly appreciated!
To learn more about our previous guests, listen to past episodes, and get to know your host, go to http://www.CoachJunieMoon.com and don't forget to join the FIND FABULOUS LOVE AFTER 40 group on Facebook here.