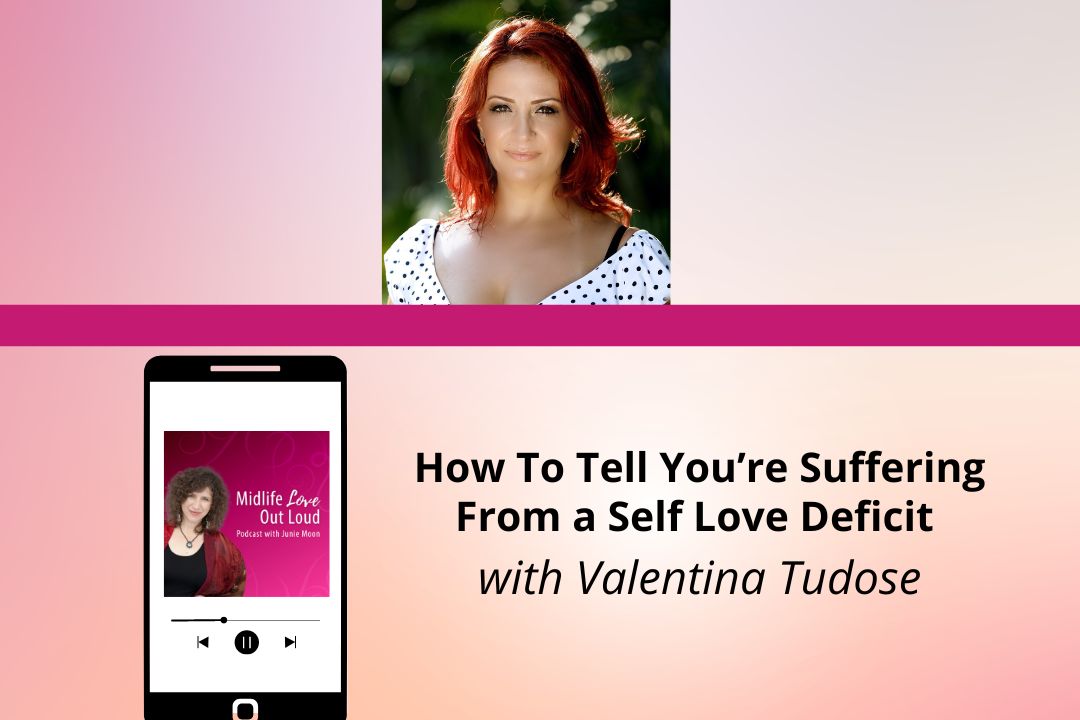 Why are there so many strong, successful, amazing women suffering from a "self-love deficit"?  Valentina Tudose, Transformational Relationship Coach, hypnotherapist, sexpert and TEDx Speaker cracks the code to this huge topic!
Valentina is passionate about helping women uncover the most empowered version of themselves: 'The Inner Queen'. She has been featured in prestigious publications like Marie Claire, Cosmopolitan, BBC, South China Morning Post, Hong Kong Living, as well as Radio shows and popular podcasts like Hong Kong Confidential, Better In Bed, The Lovelda Show: Women Of Power . She is one of the most popular Hong Kong TEDx Speakers with her talk on 'Embracing Unconditional Love'.
Grab her 21 day Inner Queen Meditation
Want to stop going on sucky dates? Grab your MIDLIFE LOVE GUIDE TO SUCCESSFUL DATING and learn how you can call in Mr. Right, right now! 
If you'd like some one-to-one coaching with Junie, grab your complimentary 30-minute Love Breakthrough Session today so she can support you on your love path.
And don't forget to subscribe to Midlife Love Out Loud so that you don't miss a single episode. While you're at it, won't you take a moment to write a short review and rate our show? It would be greatly appreciated!
To learn more about our previous guests, listen to past episodes, and get to know your host, go to http://www.CoachJunieMoon.com and don't forget to join the FIND FABULOUS LOVE AFTER 40 group on Facebook here.