to find your soulmate and don't know where to start
Welcome Sister, I'm so glad you're here. 
Since you're here, it means you're in the second half of your life. You long for love. You want a partner to share your life with. You're ready to call in your divine right partner. 
YOU HAVE A BEAUTIFUL VISION. You want …

A companion to share your days with

A special someone who has your back

A safe place for you to be seen, heard and cherished just as you are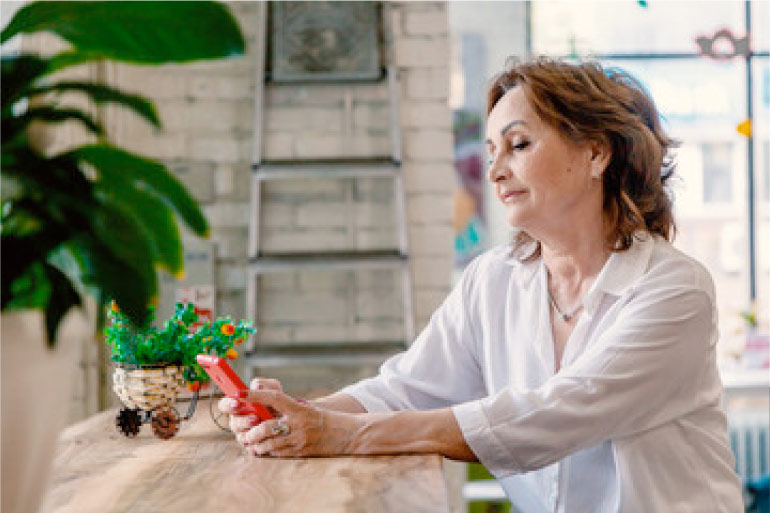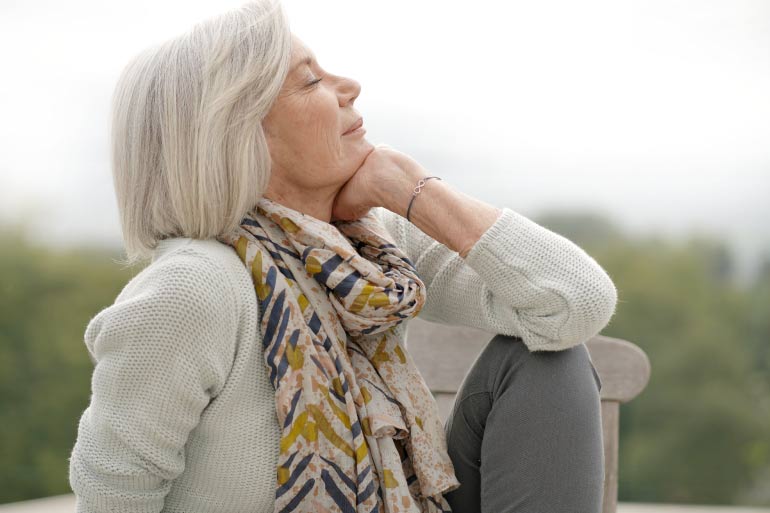 But every time you imagine the love you want, there's a voice in your head that tells you something like this:

You'll never find your "one"!

Be grateful for all you have. You're being selfish to want more.

You can't be successful and have a magnificent love life.

There are so many scammers out there. It's dangerous to date!

Who do you think you are starting over at this age?
It's so frustrating. Your heart is yearning for more but those voices in your head – the negative societal conditioning about being older, horrible stories from your single friends, and your painful relationship experiences – are holding you back, screaming DON'T DO IT! YOU'LL GET HURT. 
The problem? Listening to that voice keeps you stuck in fear and unable to move forward.
But I have good news for you… you can have dating success and call in your soulmate… when you know how to respond to that voice and befriend your fear.
Before I worked with Junie it had been several years since I had dated. I was very scared to put myself back out there. I had a long history of dating narcissists. I also had limiting beliefs like "I'm too old", "it's too late", or "there are no good men left".
In my work with Junie, we dug deep and got to the root of these beliefs. I'm really thankful for Junie and how she made me feel safe to be raw and vulnerable with her. She really helped me move in the right direction. I have so much confidence and belief in myself now. I'm able to trust myself, and I've been able to get back out there, start dating and I've met some really nice people.
Over the past 30+ years I've supported 1000's of women – just like you – to move beyond their fear and experience the deep love, companionship and connection they deeply desire. And I'd like to help you, too.
Apply for a complimentary Love Breakthrough Session with me.
In this 30-minute zoom you'll:

Identify the #1 biggest block that's stopping you from moving forward with dating and opening to love again

Receive tangible tips for how to overcome that block so you can confidently start dating again

Create a mini Love Plan so you know the next most important step to take to get in the driver's seat of your own love life

Shift out of fear and into hope that love is really possible for you
During our time together we'll also explore the possibility of what it would look like to work together so you can get support with attracting the relationship you desire.
I look forward to supporting you in having much more fun, enjoyment and success with dating and finding love!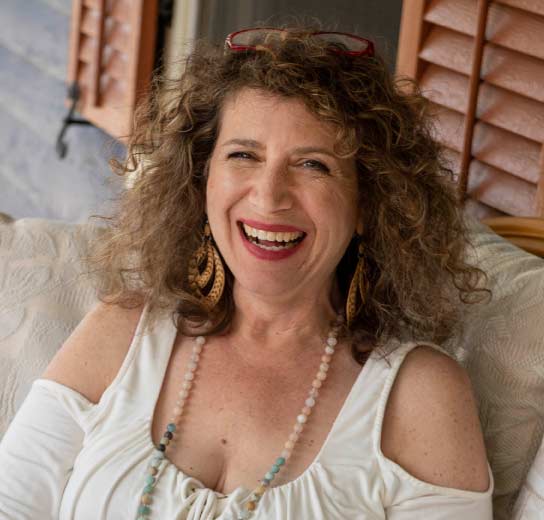 Sister, let's get you the support you've been looking for so you can find the love you deserve without wasting another minute trying to figure this out on your own.
I can help you come home to yourself in an authentic, empowering way that translates into successful dating and real, deep love. When you know how to befriend your fear and are no longer ruled by those voices in your head, you can truly know and love yourself. Then you radiate a very different vibe in the world and that higher "I'm Available!" frequency calls in a very different kind of partner than you have had in the past.
I look forward to supporting you in having much more fun, enjoyment and success with dating and finding love!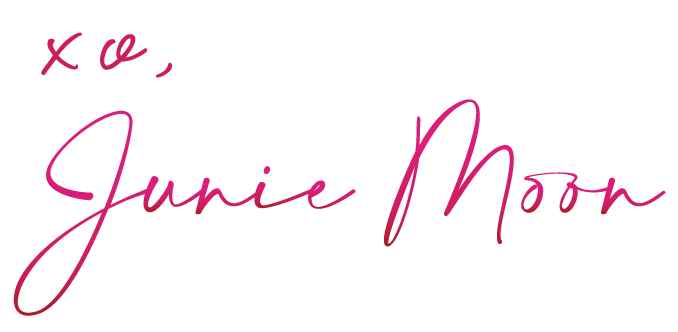 I've been working with Junie for exactly a year now and when I started this journey, I was frightened. I was in a relationship that was not serving me but I was too scared to make any decision whether to stay or move. With all the tools and learning that I have received from Junie, I transformed – really transformed – into a woman who's stronger, who's more capable of making her own decisions and who's stepping up and saying no to whatever is not serving me. I'm so grateful for my work with Junie. I'm a totally different woman now. A woman I love and am proud to be.
Before I worked with Junie, I had gone through a really hard breakup. I did therapy and everything I thought I needed to do, and I wasn't getting through the grief.  Then somebody suggested I attend one of Junie's programs  and I kind of begrudgingly signed up for it, because I thought "I'm not ready. I'm not through this breakup yet."
The more I learned of the Shadow Work and the processes that Junie put us through, the more I realized that I was healing. Although I was very resistant at the beginning, thinking that I wasn't ready, with Junie's coaching, I realized I was ready and started dating again. Now I've met somebody, and I don't know if this is it, but it's really good.  I'm confident in knowing that I'm not making future decisions rooted in past hurts. I've come such a long way.